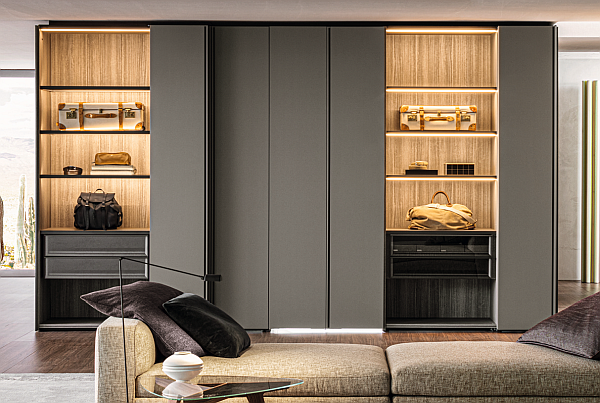 There are very few brands that can truly claim to be part of the design DNA from which modern Italian furniture was born. Molteni&C is one such brand.
Molteni&C create captivating designs. They offer the ultimate in innovation and quality.  Simply stylish, exquisitely well made furniture. Above all they have a 'magnificent obsession'.  QUALITY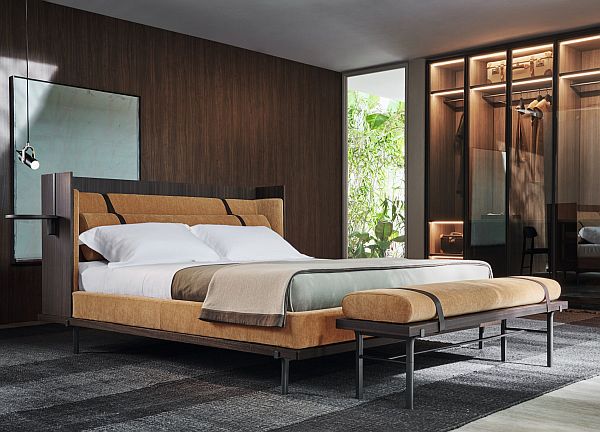 We are thrilled therefore to have this incredible giant of Italian design now part of the Go Modern portfolio. 
In addition we are absolutely delighted to have a Molteni&C expert on our team.
Design consultant Maryam Ziapour has worked with Molteni&C for over five years.  She knows them inside out. 'MasterMind' and 'Specialist Subject' spring to mind.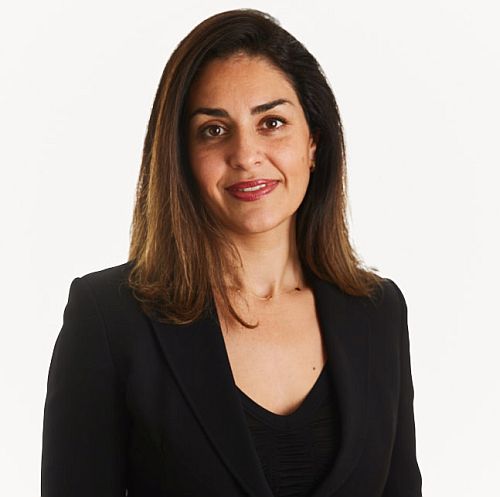 "Molteni are the leaders in innovative design," says Maryam.  "I particularly love their systems furniture which reveals the inner beauty of luxury dressing. The technical specifications follow form and function to create the most elegant designer systems on the market today."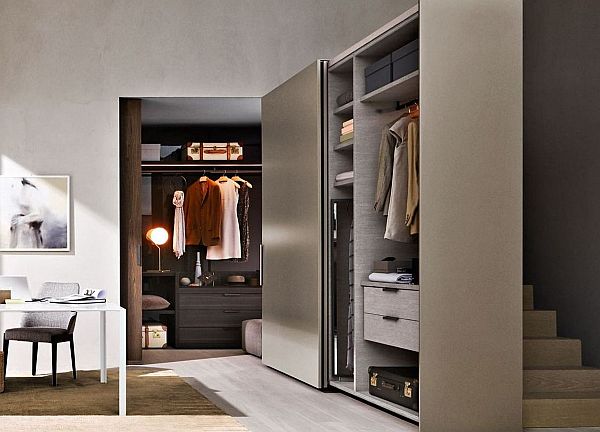 "Molteni have an unrivalled variety of different internal accessories and external finishes," explains Maryam. "As a result, we're able to create bespoke storage systems tailored to individuals needs".
Design Vision
Maryam also loves the breadth of their design vision.  "They are a family owned business who work very closely with top world designers.  Names such as Jean Nouvel, Vincent Van Duysen, Patricia Urquiola, Ron Gilad, GioPonti, to list a few."
Of her own favourite pieces Maryam has little hesitation.  "I love the Heritage Collection," she enthuses, "It's simply stunning."
Alongside this Maryam's other crush is the Graduate modular bookcase.
"It's a stunning piece of architectural magnificence," she explains. "It's designed by Jean Nouvel with simplicity but so much presence. It can be ceiling mounted and used as a room divider to split two spaces or wall mounted".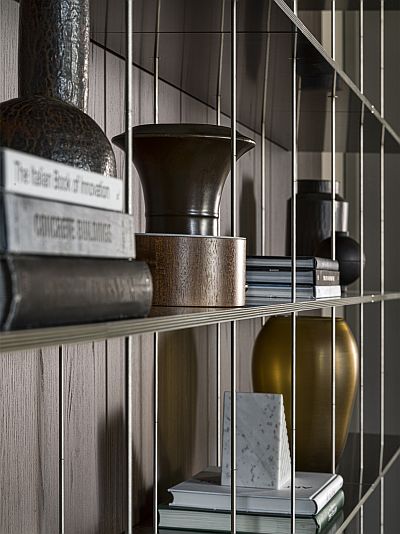 Where did it all begin?
Angelo Molteni was the 'father' of the company.  Born in 1912 Angelo set up his own artisan furniture business in Giussano, in the Lombardy region of northern Italy.  The year was 1934 and this young furniture maker was just 22 years of age. His small workshop, at the rear of the house, soon gained a reputation for top-quality furniture.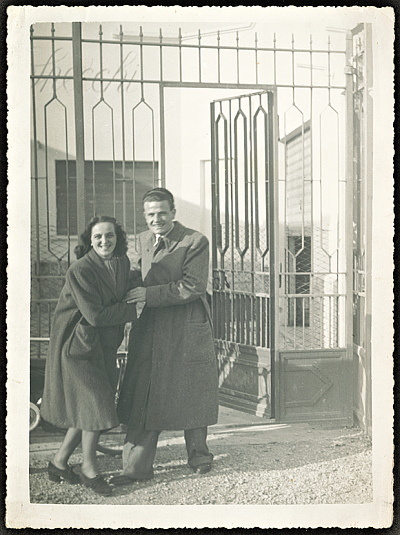 With his wife Giueseppina looking after the accounts, the workshop quickly found success. By 1947 the small artisanal workshop had grown to employ a workforce of over 60 people.  It was now a thriving factory. The 'Angelo Molteni Furniture Making Company' was on the map.
By the 1950s Molteni had brought the sawing and shearing side of things in-house. This meant that from 'tree trunk to finished item' every piece was guaranteed the Molteni stamp of quality.
A competitive streak
Molteni also had a knack for spotting talent. Working with Swiss designer Werner Blaser in 1955, he entered a design competition.  The entry was a simple but stylish chest of drawers. To everyone's delight it won first prize. Consequently, this was to become the prototype for the company's first piece of modern furniture.
Spreading the word
In the early sixties, Molteni joined a group of 14 entrepreneurial designers and manufacturers who wanted to spread the word about 'modern Italian design'.
The result? On the 24th September 1961 the very first Salone del Mobile opened in Milan to showcase their designs. This highly successful annual show is now seen as the world stage for the best of new furniture design.
Worldwide recognition
Molteni&C is now recognised around the world as one of the key players in high end Italian furniture design.
In 2018 the company opened the Molteni&C Museum to showcase its many iconic pieces. Out of this was born the Molteni&C Heritage Collection.
This superb Collection of 're-additions' is by some of the greatest designers of our time.  Gio Ponti, Werner Blaser, Yasuhiko Itoh and Tobia Scarpa… Names to thrill design lovers.
The Gio Ponti Collection for example consists of designs he created between 1935 and the 1970s.
The D.154.2 armchair, designed between 1953-57, is one of many loved pieces by the designer.
As you would expect, every piece in the Collection complies with the design and materials in the original documentation.  Each piece also carries a serial number and a screen-printed signature as a guarantee of its origin and authenticity.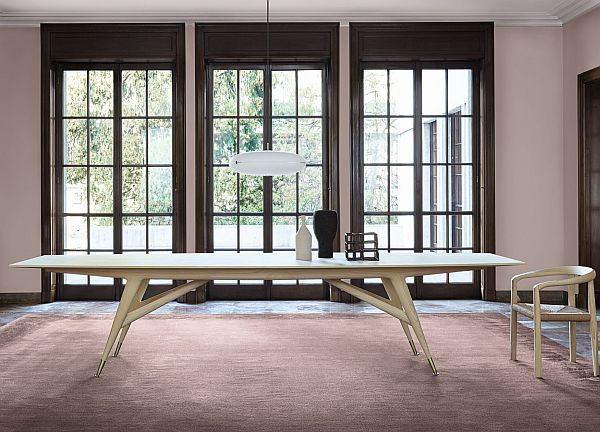 Molteni&C today
Molteni&C is now run by Angelo's son Carol Molteni.  In addition, in 2016 the hugely talented Belgian designer Vincent Van Duysen became the company's Creative Director. Van Duysen brings his great passion for Italy alongside a minimalist rigour and a Mediterranean flavour.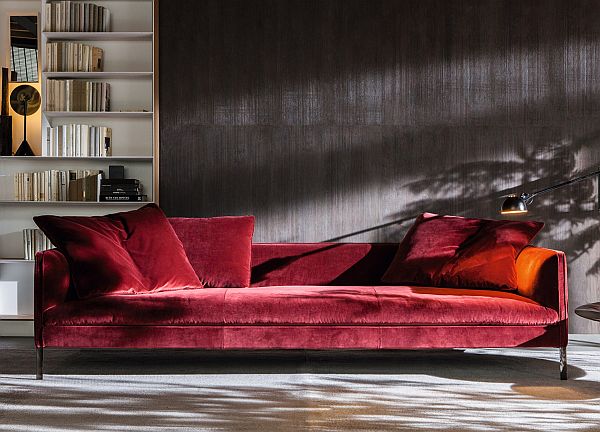 Go Modern x Molteni&C
Over the past few months we have worked hard to transform our upper floor to showcase some of Molteni&C's fabulous designs.  Alongside an example of the versatile Gliss wardrobe we also have the beautiful Ribbon bed and Piccadilly armchair.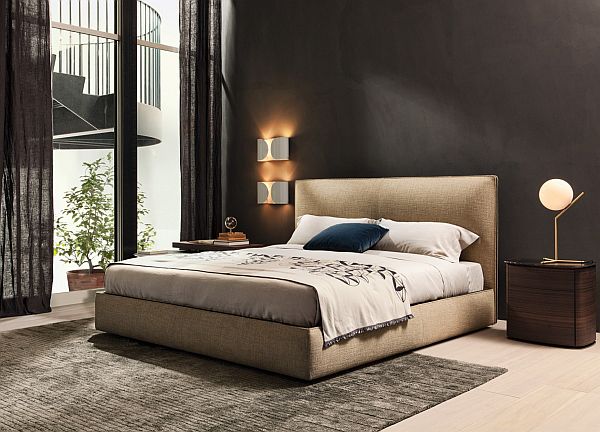 Lookout too for stylish accessories such as the Casper night table and Vicino small table, created by Foster & Partners.
So please, pop by and take a look.
To sum up: Molteni&C create stylish, high quality contemporary furniture alongside the very best of the great classics. We know you'll love them.