Autumn's well and truly here… crisp, misty mornings, skylines filled with beautiful burnished golds and bronzes… country walks and pub lunches in front of roaring fires…
The clocks go back on the 25th of this month; the end of official summer time, by way of an Act of Parliament which goes back to 1916 (although it still catches many of us out) and means our mornings will be lighter but the evenings darker… definitely time to make our homes our 'winter nests'.
So… suggestions from us:  big, comfy, modular sofas are one of the things we'd recommend.  And, of course, we have a couple here to tempt you.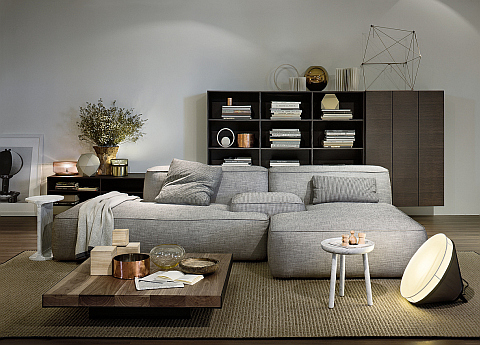 The beautiful Cloud sofa, by the masters of Italian design Lema, is a favourite of ours at the moment.  It's designed by Francesco Rota and cleverly combines many shapes and sizes and, uniquely, each module can also be upholstered in matching or contrasting material.
Our friends over at Bonaldo have also produced a wonderful modular sofa for this season. The All Two is probably one of the most versatile modular designs we've seen at Go Modern.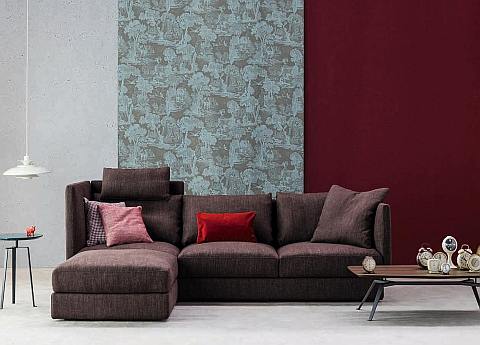 What makes it so great?  Well, it's incredibly adaptable (it's seen here with a chaise longue configuration) and other special features include detachable armrests and backrests. It's designed by Sergio Bicego and we are SO impressed – it's one of those sofas that, once you're sitting on it, the rest of the day will pass in a comfy trance (which is probably why they've placed a few clocks in this shot!).
Turning on (or up in our case!) the heating is another autumn ritual, and as great as central and under-floor heating is… nothing beats  a real fire as a central focal point to a room.  And if you can't have a real fire, the next best thing is one of our bio-ethanol fires.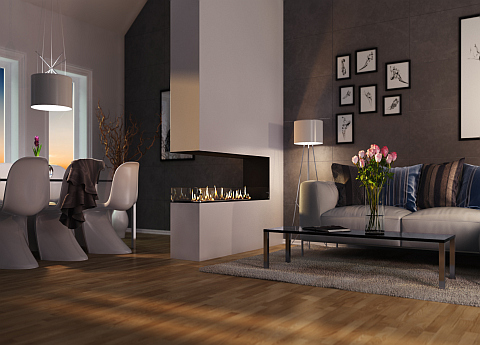 Bio-ethanol fires use a high-grade liquid bio-ethanol, a green fuel which is eco-friendly and generates no harmful gases, sparks or soot. We sell only the best bio-ethanol fires in the UK market and they're not just a focal point; they have superb heat output, as well as long burning times – up to 8 hours – and are very easy to use. They can also be sited anywhere (although we always recommend a well ventilated room) such as existing chimney breasts,  free standing grates, or choose a portable version that can be wheeled from one room to another (when not lit of course!).  If you're in the Kings Road pop into our showroom where we have a ceiling hung version which nicely heats the front of the store (warning: on a cold day you may find yourself lingering longer than you'd planned). The the new Montreal, seen above, by Danish brand Decoflame, demonstrates the versatility of these fires; this one has been ingeniously inserted into a partition wall and looks fabulous.
So, cocoon yourself this winter … the UK forecast is for a mild winter – but where have we heard that before?