We love a good flower show at Go Modern – we're lucky enough to be just up the road from The Chelsea Flower Show (which we also exhibited at one year) and this year we're involved with The RHS Hampton Court Palace Flower Show.
Award-winning garden designer Tracy Foster got in touch to say that she was creating a hedgehog-inspired summer garden for the Peoples' Trust for Endangered Species (PTES) and The British Hedgehog Preservation Society (BHPS) to show at Hampton.  Hedgehog Street is the name of the garden and the idea is to showcase a number of hedgehog-friendly features to encourage gardeners  to make the land on their doorsteps more hedgehog friendly.
Once we'd stopped Simon from doing a fairly good impression of the 'Not The Nine O'Clock News' 'I Like Truckin' song (you probably have to be over 30 to know this!) and looked at the garden plan and Tracy's ideas – we realised it was an incredibly good idea… and a beautiful garden.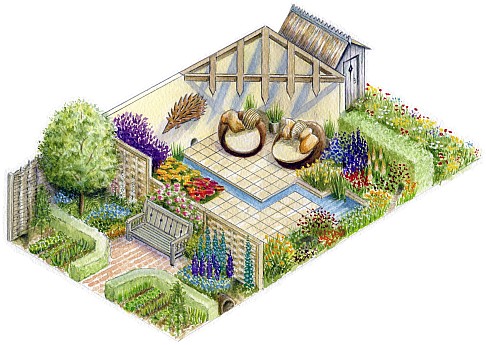 Continue reading "Go Modern, The Hampton Court Palace Flower Show… and hedgehogs"