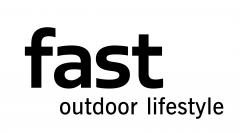 Fast Spa was established in Italy in 1995, with a desire to create a new generation of garden furniture. Their defining moment was in 2007, when they launched the best-selling Forest collection, this gave birth to a new line of products at the cutting edge of design, both unique and beautifully crafted.
They specialise in aluminium garden furniture which is available in a staggering variety of colours, including RAL colours for special orders.  They have also recently added a new 'wood effect' finish, which is completely recyclable and consists of only natural fibres. 
One of our very first suppliers, Fast outdoor furniture is such good value for money. Although aluminium might be seen to be uncomfortable there are optional cushions available - or we can source you outdoor fabric from Romo, Villanova, Kirkby or even Missoni Home to either have Fast's cushions made with, or to have your own cushions made.
For more details, international enquiries, trade enquiries, or anything else please feel free to Contact Us via email or phone us on 020 7731 9540, or visit our London showroom.