Mix and match.  It's something our customers love and something our best selling brands do with their top designs.
So what do we mean by 'mix and match'?  Simply to create a cohesive, stylish look by using the same design across a range of furniture.
Mix and Match – the options
From dining chairs to bars stool and sofas to armchairs, our top brands replicate the look across the range.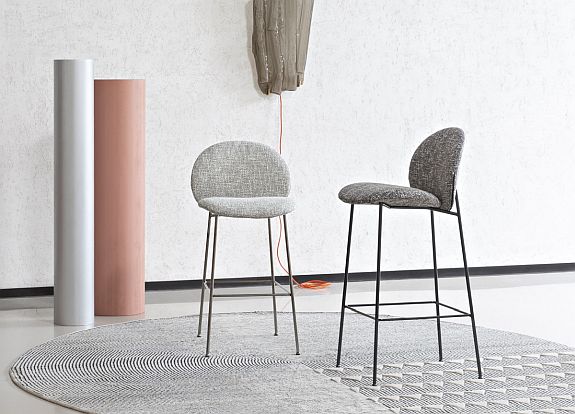 However, that doesn't mean you have to go so mixy/matchy that every room in your house become identikit. Noooo.  We really don't want you to play that safe. The idea of using pieces from the same collection is simply to create a 'pulled together' look. Interior designers are hot on this.
Open Plan Living
Mix and match works well in the increasingly popular kitchen/diner/living room set up. If you have a breakfast bar, dining table and chairs plus sofa all in one room, style can become a bit messy.  The solution is co-ordination.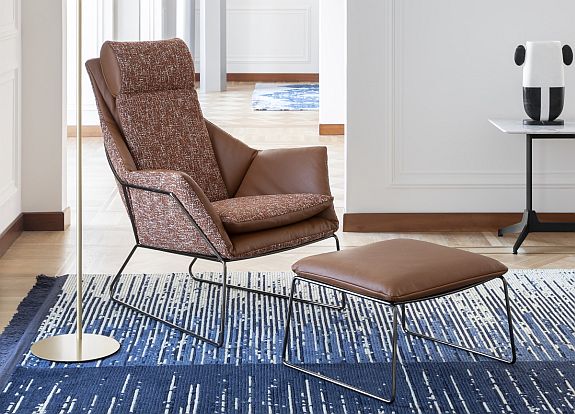 Our New York range is a popular choice for pulling together a style with 'identity'.  Designed by Sergio Bicego for cool Italian brand Saba Italia there are 13 pieces in the collection, including an outdoor range.
The New York look is angular but soft, comfortably upholstered but with an ultra slim iron frame. It's a range with a strong identity but each piece incorporates subtle design tweaks.  The bar stools for example have a slightly quilted back.
The New York bergere armchair meanwhile is inspired by the classic French bergere chair popularised in the mid eighteenth century. Bicego's use of the minimalist, iron frame and angles, however, anchors it firmly within his own New York collection.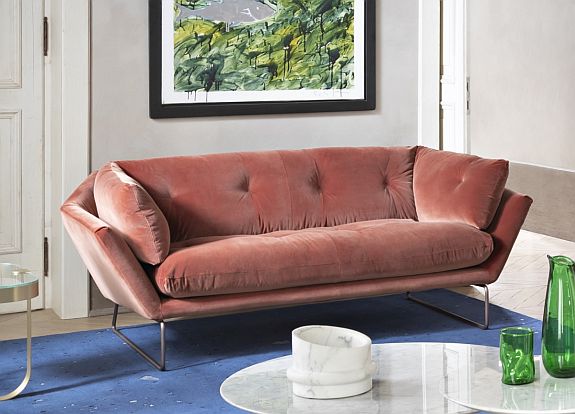 The New York sofa also has that angular DNA again and slim iron frame.  The tweak here is in the plump, densely upholstered cushions and simple quilting-effect on the single back cushion.
You can also mix and match fabrics and finishes.  Choose velvet for the sofa and bar stools but maybe combine boucle with the velvet for the armchair.  Our design team is great at helping choose complementing fabrics and finishes so please ask if you'd like to be pointed in the right direction.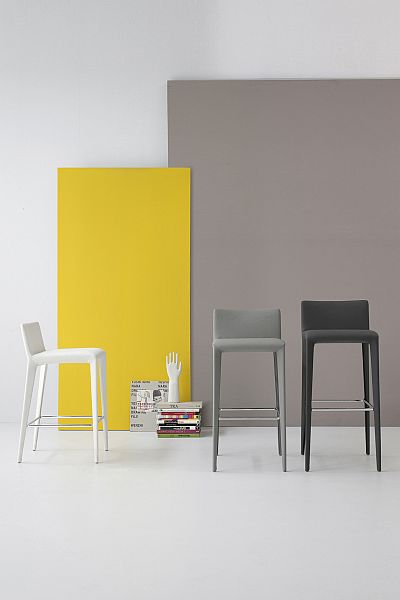 The Filly Family
One of Italy's leading manufacturers of contemporary, high quality furniture is Bonaldo.  We love everything they do, and everything they do is done with love and true Italian passion.
Take their Filly Family for example.  On paper it's simply a collection of dining chairs and bar stools.  But it's so much more than that.  The options to mix and match the seating within this range are fab.
Dining chairs can be fully upholstered, legs too, or chosen with a metallic finish.  Chairs are also offered with different height backs and different seat widths.  With or without arms.
Filly Bar stools come in different heights, fully upholstered or again with those metallic legs. So, with this range you can really play around with style while keeping the overall Filly look.
Dining room to home office
If you are currently or normally work from your dining room, an office chair that replicates the style of your dining chairs is something to think about.
Our exceedingly great value/high quality brand Bontempi Casa are one of Italy's oldest contemporary furniture brands. Their 2021 collections are exciting, stylish and bang up to date.
This year's ranges include a number of new dining chairs and the Chantel and Drop designs particularly have caught our eye for their flexibility. A choice of metal legs can be lacquered in a selection of colours, including gold and silver. There's also a version with wooden legs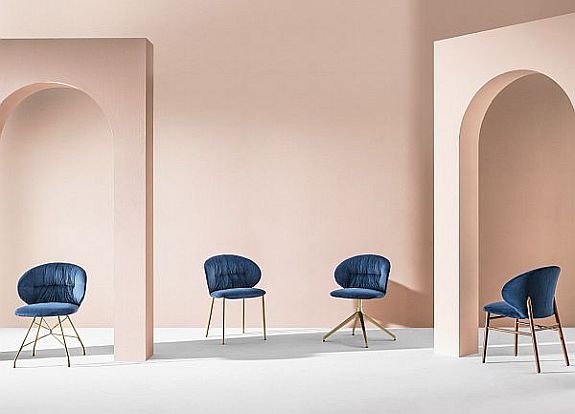 But if you're working from your dining room both designs are also offered with a swivel base and castors.
We think this is such a neat idea – and who doesn't like flying round the office/dining room on a set of wheels?
Mix and match – take us to the bedroom
Mix and match ranges are not just confined to the living or dining room.  Our top brands create matching bedroom furniture too.
Porada make beautiful furniture in beautiful, sustainable wood.  They also make beautiful furniture in matching sets.
Their Ziggy range is typical of what they do so well in this area.  Understated but stylishly connected.
The Ziggy collection includes beds, four-poster beds, bedside tables, chests of drawers, consoles and other pieces for other rooms (tables, coffee tables etc).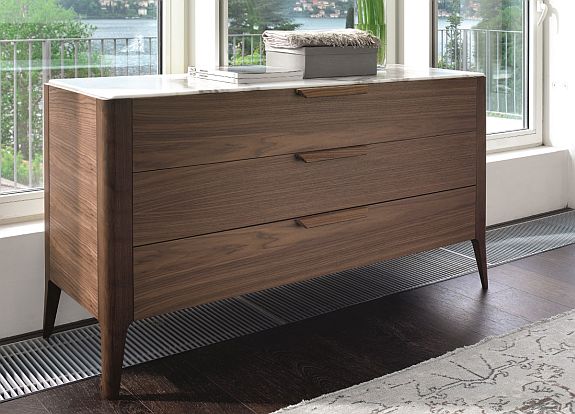 The frames are in walnut or matt lacquers and designs with table tops (i.e. everything but the beds) can be chosen in wood, glass or various marbles.
We have so many brands with ranges that have complementing or matching pieces.  And that doesn't mean the style will swamp the room.  Go for subtle differences such as textures and shades, or depending on the piece, combine the two.  As well as the manufacturers' own fabric choices we work with all the UK's top textile specialists and many designs allow you to supply our own fabric.  So mix and match away!