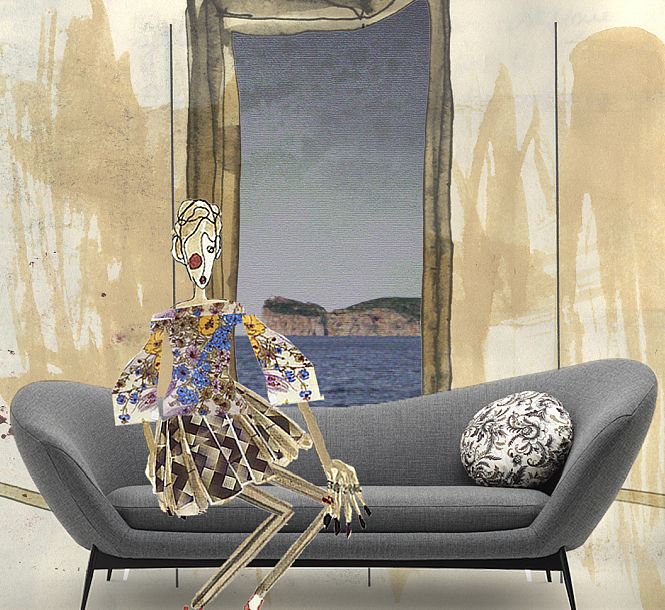 We love summer.  But we have a sneaky feeling that we love autumn more.  There's something about the light that's, well, magical. Crisp mornings, dragon's breath.  Crunchy leaves underfoot.  Sunsets that make us stand and stare.  And then there are the colours.  Beautifully intense russets, mustards, acorn greens, nut browns and berry reds. They're all there in abundance.
autumn hues + new designs
And if autumn shades are your thing too you'll love what's new in store.  Stylish designs with fabrics and finishes in lots of delicious  autumnal shades. Keep an eye on our site for more information… but a sneak preview here of some of the highlights.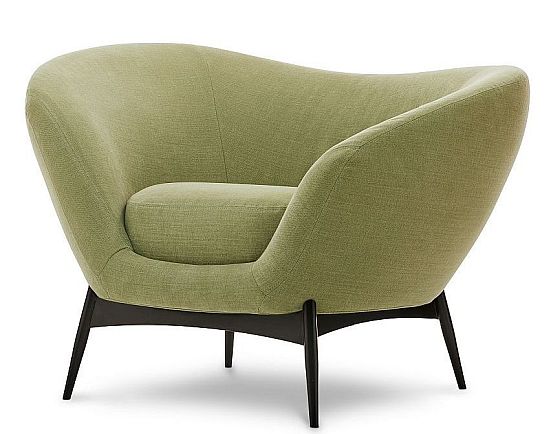 Trend setters Saba Italia have made our hearts skip a beat with their new Oltremare collection.  A sofa, armchair and footstool with an achingly cool, organic shape.  Created for them by the much lauded fashion designer Antonio Marras, Oltremare is a tribute to a sofa the designer fell in love with as a child (proving the obsession with design starts young).  Its wonderfully organic curve also pays homage to Capo Caccia, the rocky Sardinian promontory visible from his Italian holiday home.
autumn dusky pinks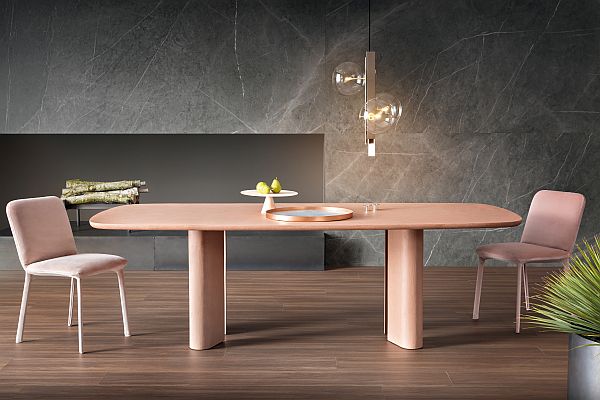 Designer Alain Gilles has wowed us yet again with his new designs for Bonaldo.  Amongst them is the spectacular Geometric table (seen here in a spectacular dusky pink terracotta clay) that, in typical Gilles' style, has fun with perspective.  The concept is based on chameleon-like silhouettes; legs appear thick or sharp and thin, depending on your angle of view.  Rounded table top edges give the design a soft and graceful air – and lots of finishes to choose from.
Conker browns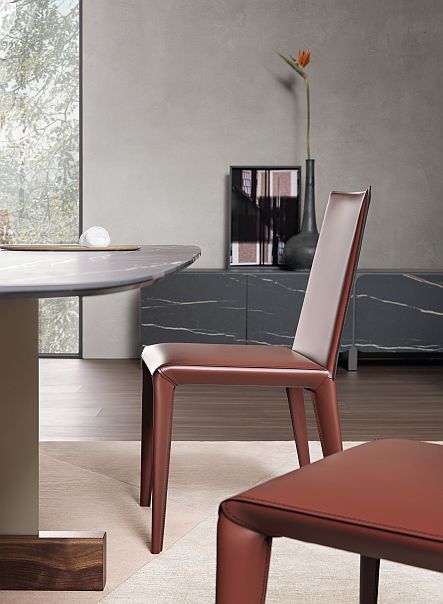 We've already dedicated a previous blog post in its entirety to the Filly family of chairs from Bonaldo. They are amongst our best selling dining chairs. So not new as such but a brand new image here showing them upholstered in a fabulous conker brown leather.  The detailing and finish of these chairs is second to none – which is what makes the design so popular. Bonaldo's Frame sideboard also makes an appearance here, with a brand new ceramic finish.
autumn entertaining – metallics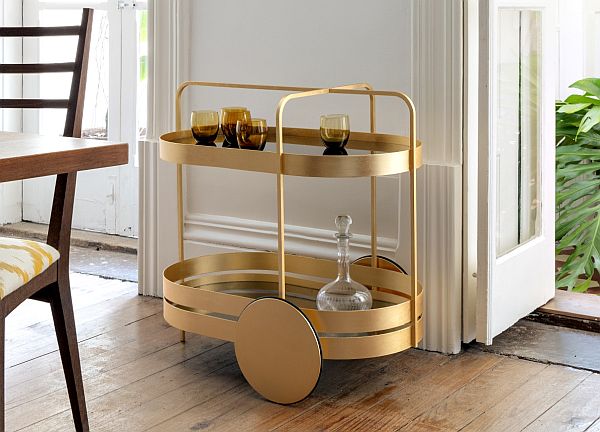 So 'staying in' is definitely the new 'going out'. As long as you stay in your bubble.  Schoenbuch's absolutely fabulous limited edition drinks trolley, Grace, will help liven things up a bit and add some glamour to the occasion. And talking of bubbles, if handing them round means you might end up a little closer than recommended, a drinks trolley could be the answer.  As well as adding some incredible style to proceedings you can leave guests to help themselves.
In a limited edition of just 50, Grace's frame and wheels are hand-gilded, layer by layer, with a copper-zinc alloy, and sealed with clear varnish. The shelves are finished in a bronze look. Grace is entirely handmade in Bavaria by Sebastian Herkner, Maison & Objets' Designer of the Year 2019.
autumn lights
We probably don't need to remind you but… Sunday 25th October this year is when the clocks go back. Does anyone still like this?  So, time to consider your lighting options?  Porada's wonderful new Astra lights are made in their signature solid canaletta walnut with white opal glass lights. There's a beautiful warmth to walnut and the drop diffusers (choose from varying numbers of spheres) have a satisfying minimalist style.
autumnal warmth – add rugs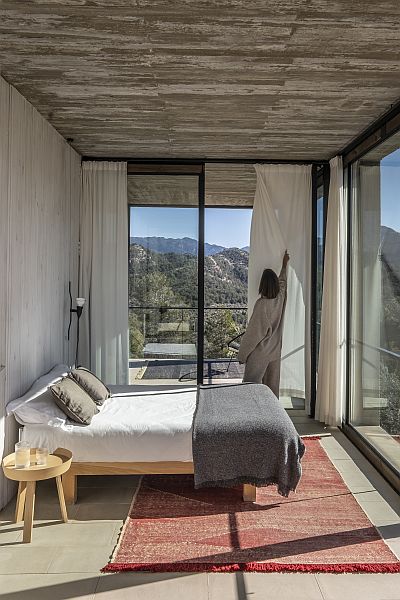 The autumn light might be bright but early mornings and evenings can feel a little chilly under foot.  So add a rug.  Spanish rug designer Nani Marquina's latest collection is entitled Telares.  And it is as stunning as you would expect from this renowned specialist.
Telares is hand loomed in 100% Afghan wool in five subtle shades. In creating this collection the company went through many prototypes to achieve the desired texture.  The result is a looser kilim featuring curved shapes, unlike traditional kilims which are usually geometric and rectilinear.
And if the weather gauge takes a very quick dip into single figures, Nani's rugs are available for delivery within one to two weeks.
So from luxuriously comfortable sofas to dining tables you won't want to leave, and beds that will keep you toasty and warm on those crisp autumnal mornings, autumn 2020 is looking fabulous!  Keep an eye on our site for more NEW designs.