This week in the Go Modern showroom we've been discussing dining chairs. That's the kind of folk we are. Actually, just one dining chair.  And although we're not ones to have favourites (how could we when we have such a great selection of dining chairs), there's one chair in particular that someone in the team described as "just quietly getting on with what it's supposed to do". Which we thought summed it up nicely.
The Bonaldo Filly dining chair
Bonaldo's Filly dining chair is what we call a Classic.  It's not a loud chair.  Not overbearing. Not a statement piece or an attention seeker (although it goes particularly well with attention seeking tables).  It's simply an elegant dining chair with a timeless style.  It's also extremely hard-wearing and practical – we've had Filly chairs in the Go Modern showroom for years and they look just as good now as when they first arrived.
A bit of Filly history
The Filly chair was designed in 2013 by Bartoli Design for Italian manufacturer Bonaldo. We loved it from the outset.  And so it seems do our customers. The designers say that the Filly is "the result of formal and technical research…with a view to developing a versatile product in which comfort, functionality and styling are complementary attributes".  We'd agree with all of that.
Filly's attributes
Stylish. Comfortable. Practical. We're hard pushed to know what we could add to that list.  Filly's style just doesn't date.  It has the kind of contemporary good looks that never go out of fashion. Comfort levels are way up there – all Filly chairs feature high-density crush proof padding on a steel frame. And as for its practical qualities? Each chair is fully upholstered and covered in a huge choice of fabrics which are also removable. If leather is your thing, Filly can handle that too, with a choice of eco-leathers (high quality faux leather) or beautifully soft Capri leather.  But you'll have to promise your best  behaviour as leather covers can't be removed.
The Filly Family
As with any great design, the world clamoured for more. And so Bartoli added to their single chair design by creating a little family of Fillys.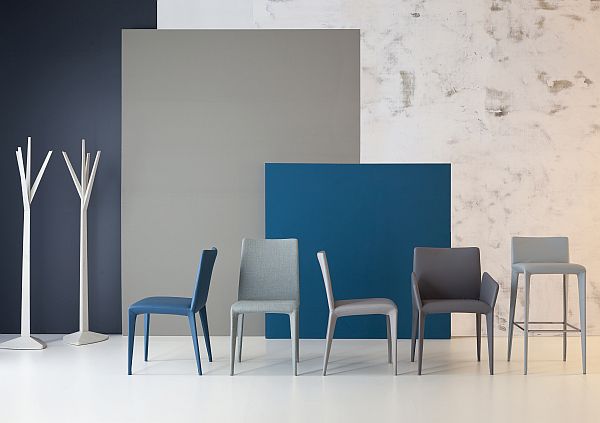 And then there were five. Bartoli listened to customer feedback and subtly added to their original design.
Filly Up
First up came Filly Up.  Bartoli decided to give the original chair a higher back for extra comfort. They added an additional 8cm to the backrest – and we all loved it.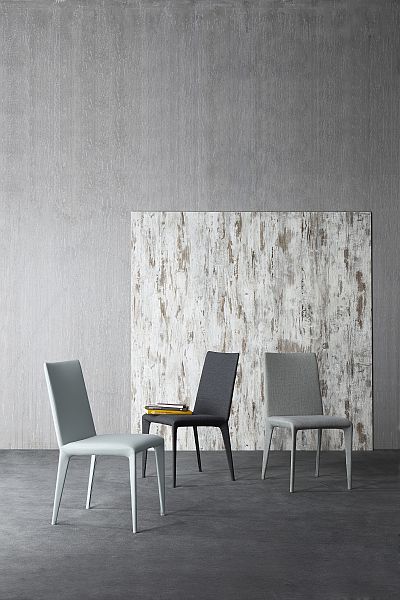 Filly Large & Filly Large Up
Then came Filly Large and Filly Large Up.
Again, just subtle changes in the dimensions but our customers really liked the flexibility and the extra centimetres.  Filly Large has a width of 50cm x a depth of 56cm (compared with the original Filly which is 45cm wide x 54cm deep).  So for added comfort and for those of us who like sitting at the dining table for that little bit longer these chairs are ideal.
The terrific attention to detail also stays the same whatever the style.  Extremely high quality materials with beautiful finishing.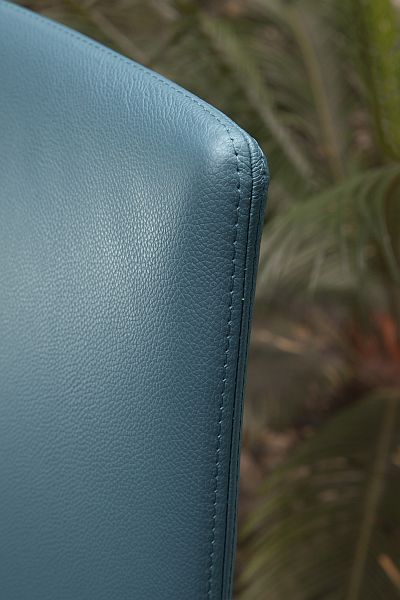 Miss Filly
After Filly Up and Filly Large, it could be said that Bartoli became a little more daring.  A little flirty even. And that's when Miss Filly made an appearance.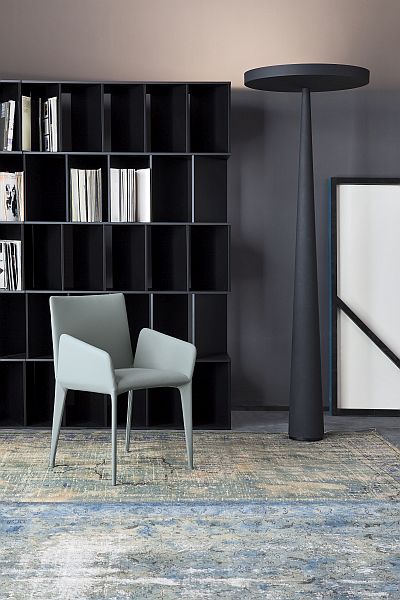 The design change this time?  Arms.  A simple addition but boy what an addition.  If a chair could be said to have sex appeal Miss Filly would surely take the prize.  In a subtle, chic and elegant way of course.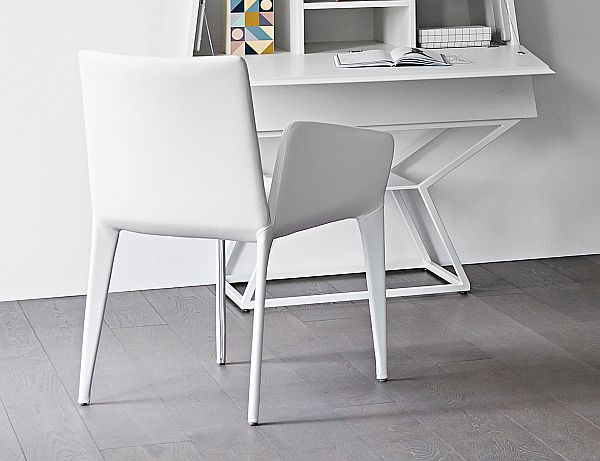 Filly Too bar stool
Not ones to rest on their laurels, and possibly inspired by an evening in an Italian trattoria celebrating Filly's great success, the Bartoli team then came up with the idea of the Filly Too bar stool.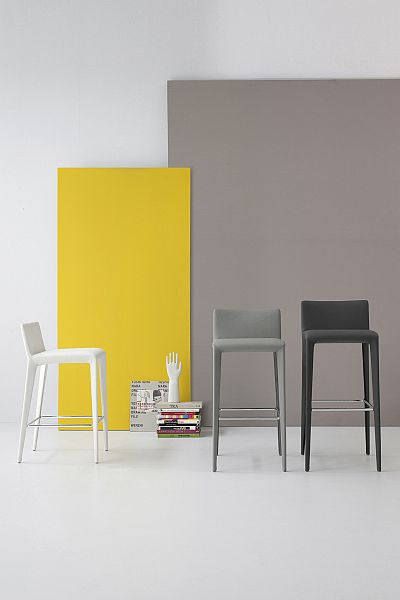 Say hello to the same great looks and then some.  The legs are, of course, longer and the back rests shorter.  Filly Too also usefully comes in three different heights.
And for those wanting a bar stool with a high back, Filly Up Too offers you a seat height of 78cm.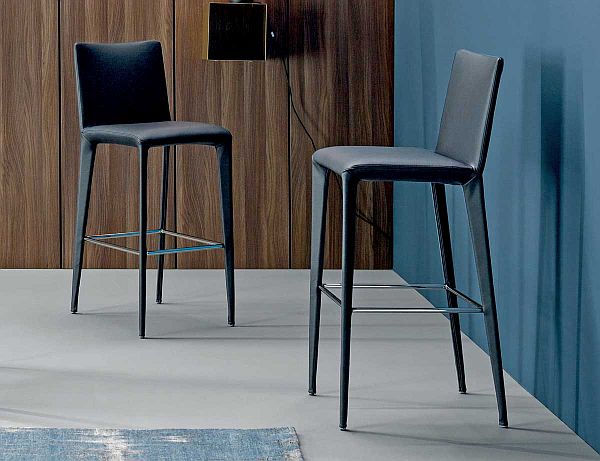 Filly + metal legs
Just when we thought the Filly family had reached its limits a surprise addition came along. Bartoli swapped the elegant Filly upholstered legs for equally elegant and tapered metal legs. The new metal legs are also offered in a giddying array of 12 colours, including zingy reds, greens and blues through to neutrals or chrome.
So there you have it.  We bet you hadn't realised there could be so much to a simple dining chair. Definitely one of our design heroes.
Pop into our Kings road showroom and get acquainted with this wonderful chair. Filly loves a bit of attention – in a modest, quietly sure of itself way of course.