It's nearly time for that annual ritual in the UK, and some countries around the world, of 'changing the clocks'.  We confess to vaguely knowing which months this happens in, followed by then trying to remember which way the clocks should go.  'Spring Forward' and 'Fall Back' is the old adage so it shouldn't be too hard to remember.  We also confess to feeling a little euphoric when it's the 'Fall Back' one … as it means an extra hour in bed (unless you have babies/young children/animals… in which case the whole thing is meaningless anyway!).
So, from this weekend it's going to be a little darker in the morning folks and a little lighter for longer in the evenings .. is that right?  Anyway and either way… stylish lighting, of which we have many pieces, is the way to cope with it.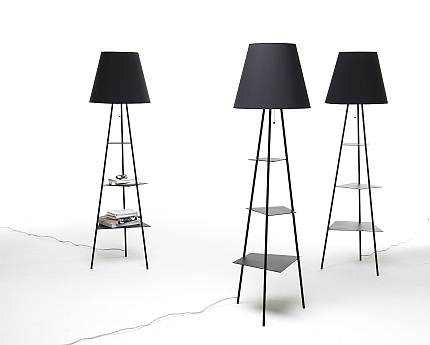 Our newest lamps (& we'll have one in the showroom fairly soon) are the stunning TRI.BE.CA. floor lamps, created for Italian design house Mogg by Marzia & Leonardo Dainelli.  We think they are just stunning and love the evocation of the New York area they're named after, with its iconic iron fire-escape tenement buildings that are the defining aesthetic.  And another superb little design touch – the lamps have a USB dock built into the bottom shelf.  So cool.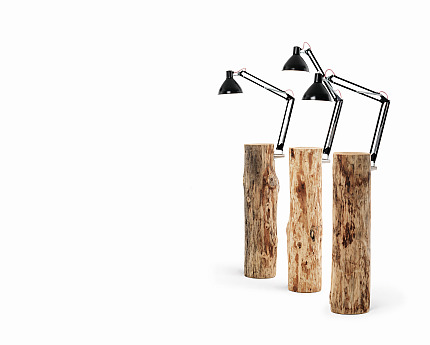 Also from Mogg and, we rarely use the words 'unique' and 'innovative' but these certainly deserve the accolade, the Piantama floor lamps.  Hewn from logs and standing around a metre high, each Piantama lamp is a one-off with the wood left in its natural state, which will darken and mature beautifully with age.  Designed by Marcantonio Raimondi Malerba, the adjustable lamps are available in black or white, and they're finished with a long, red fabric flex.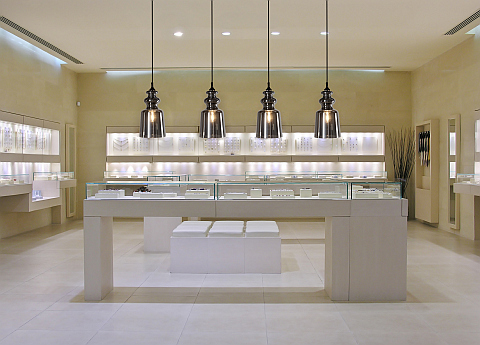 Dubbed the 'couture' of lighting design houses, Milan based Contardi Lighting is recognised as the pinnacle of sophistication.  Elegant, stylish and exclusive … with over 30 years of experience in the business, they are the go-to company for really special lighting or bespoke ideas.   These Cornelia pendant lights,  above, have diffused shades in bronze or chrome glass, black fabric cords and, it's a little hard to get the perspective from the image, the dimensions for each one are 20cm x 35cm high. Bellissimo.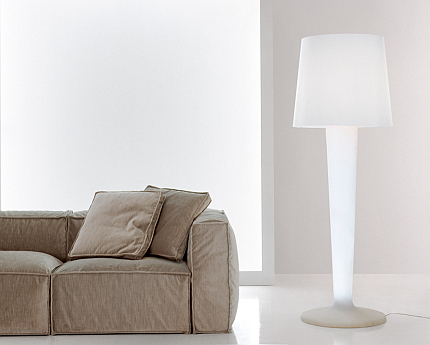 We love everything Bonaldo does and their XXL lamp is no exception.  It's very typical of their output – interesting, funky, and a great piece of practical design.  Designed by D'Urbino and Lomazzi for Bonaldo, we have one of them in our Kings Road showroom and it always receives a lot of high-praise.
Lots more beautiful and contemporary lighting ideas to choose from here.  Don't forget to adjust those clocks (the right way!).