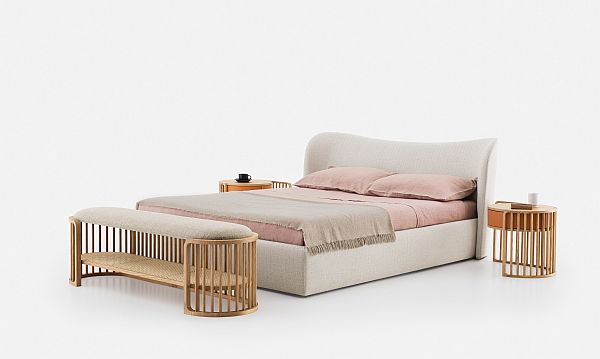 Pianca Furniture are the deserved recipients of this year's iF Design Award.  One of the highest achievements in the design world.  The Award was created in Germany in 1953 and has become a global symbol of excellent design.
In fact this year Pianca has been recognised for not one but TWO designs by the iF jury.
Palu bedside table and bench
Firstly the Palu bedside table and bench.  Designed by the multi-award winning designer Raffaella Mangiarotti whose products are exhibited internationally. You'll find them in museums and permanent collections in places such as MoMA. Moreover, in 20221/2022 she was appointed Ambassador of Italian Design.
Raffaella's latest eye-catching design, Palu, was twelve months in development. It's easy to see why. Both pieces have gently curving solid wood frames in beautiful canaletto walnut or ash wood. They are simply incredible works of craftsmanship.

In addition the bedside table's round drawer has been given a stylish leather finish.  As sustainability has long been a part of Pianca's mission, the leather used is, therefore, recycled. Every detail has been thought of, with the drawer, for example, opening towards the bed.  It can also be requested as a left or right sided piece.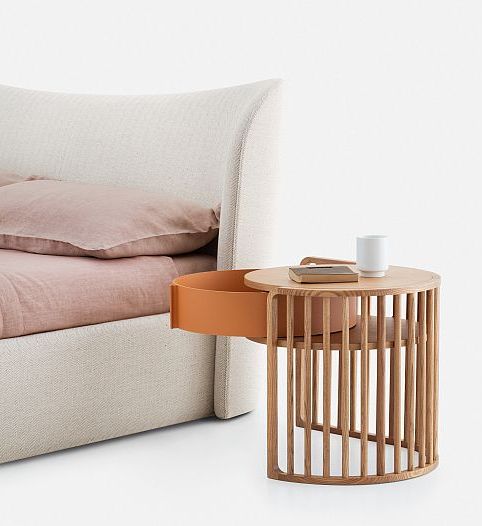 The Palu bench is the second wonderful piece in the collection. Its comfortable, upholstered seat comes in a variety of Pianca fabrics or leather. A further plus is the option of adding a storage shelf below the seat.  Personally we'd opt for the shelf because it's such a neat storage feature. Perfect for shoes or bed linen, looks great and keeps things easily accessible. The choice, however, is entirely yours.
Embrace bed
Pianca Furniture picked up their second iF Design Award for the stylish Embrace bed.
And again it's easy to see why.  That's because if you enjoy a calm and cocooning bedtime, Embrace's gently curving headboard will tick all the boxes. Similarly, its softly tactile upholstery has a wonderfully luxurious feel. The headboard and base can be covered in beautiful Pianca fabric or leather/eco leather.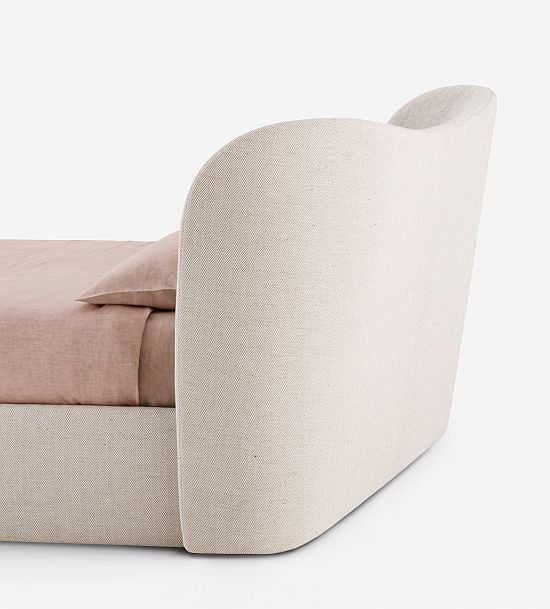 Embrace was designed for Pianca Furniture by Note Design Studio. It's very telling that their design philosophy is "designs you can feel".  And if you've been thinking Embrace has a Scandi look, well done. You're right.  Note Design is based in Stockholm.  The work of this free spirited design studio however takes them all over the world.
Embrace also usefully comes with a storage base option. With either design, concealed legs raise the whole bed a few centimetres off the floor. Thereby adding to the almost indiscernible appearance of floating above the ground.
So congratulations to the Award winning Pianca Furniture and their creative designers.  Most importantly, however, choosing a design from Pianca is always a guarantee of high quality, craftsmanship and longevity. Award-winning attributes in anyone's book.