EMU x ChiaramonteMarin
You may not know their names but the chances are you know their designs.
Alfredo Chiaramonte and Marco Marin of ChiaramonteMarin Design Studio are two of the jewels in the crown of the incredibly successful outdoor furniture brand EMU.
This dynamic design studio turn their multi-talented eye to many areas of design.  It is however for their multi-coloured outdoor furniture that we know them best.
EMU are pioneers in the technical know-how of working with metal furniture. And the EMU x ChiaramonteMarin collaboration goes back a long way with these design explorers.
We caught up with Marco Marin to discover some of the secrets of the studio's incredible success.
GM: You have worked with EMU for over 30 years now. That's a long collaboration. Which part of the process of designing for them do you enjoy the most?
CM: We have been working with Emu for many years, and our studio has been involved in the creation of countless products as well as designing exhibition spaces and installations.
Working so closely with the company and having such in-depth knowledge of it has meant that many of the projects have come from personal intuition. Others from specific briefs. The steps of any project are all interesting, especially the prototyping phase. Seeing one's own ideas take shape and change through various steps is extremely interesting.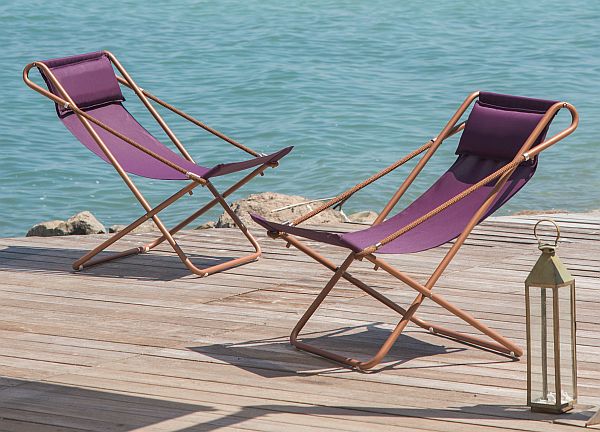 Back to the beginning
GM: ChiaramonteMarin Studio was founded in 1989. How did your paths cross and what was the attraction of working together?
CM: Chance brought us together in a design studio where we both worked and after a few years we decided to open our own.
GM: Does designing furniture for outdoor environments have many challenges?
CM: The outdoor sector does not present any particular difficulties compared to others. The challenges are inherent in every project.
GM: How do you work on designs, separately, or with two heads together?
CM: Often ideas come from personal intuition. The development of the project however always involves the whole studio.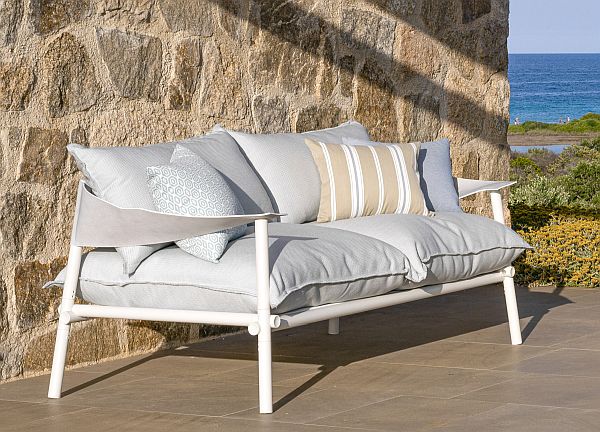 Coats of many colours
GM: Emu are renowned for their use of many colours. What, therefore,  is your favourite design/colour of everything you have created for them?
GM: There is no design preferred over others but for the folding armchair "Snooze". The colours are a fundamental part of the design
EMU x ChiaramonteMarin Lighting
GM: In addition to furniture, you are also behind some award-winning lighting designs. Ficus, the latest for EMU, is part sculpture, part light. What inspired this fabulously unusual design?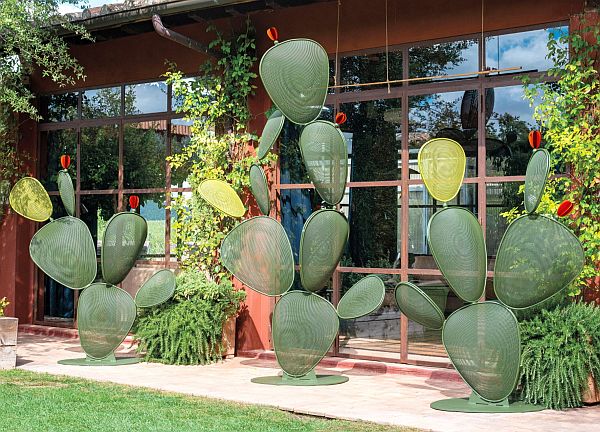 CM: I had already designed lighting for Emu. The first lamp was called "Floora" the second "Cone".
"Ficus" I consider a light sculpture. This was born from an installation I designed for Emu at the Salone del Mobile in 2019. The public liked this sculptural element. So much that Emu wanted to turn it into a product.
"Design has been extended to countless areas even in the 'outdoor world': lighting, sofas, relaxation, kitchens"
GM: Has outdoor furniture changed much technically over the last 30 years? And how?
CM: Certainly over time.  That's because technologies have made it possible to make products that are more durable and resistant to climatic factors.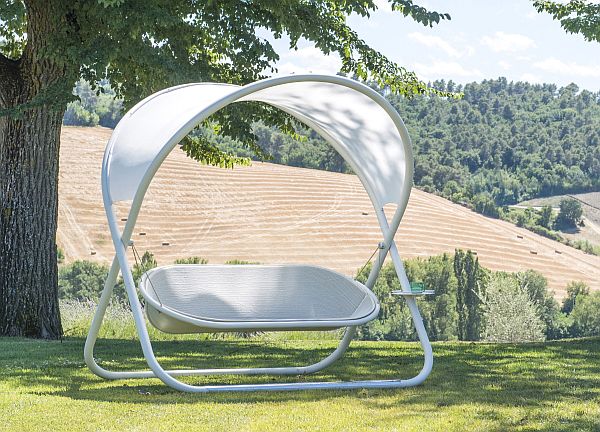 In my opinion, what has changed is the way of experiencing the outdoor environment.  That is to say it has increasingly become an extension of the indoor one. This has meant that design has been extended to countless areas in the 'outdoor world': lighting, sofas, relaxation, kitchens.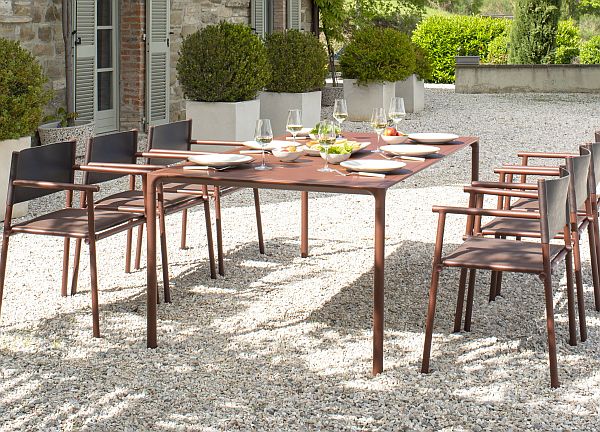 An international success story
GM: Emu sells all around the world. You must therefore have come across a few of your designs in far flung holiday destinations. Are you ever tempted to announce "we designed that!"
CM: I've seen the products I've designed for Emu in countless places over the years. Nevertheless the temptation to say they were designed by me has never come up.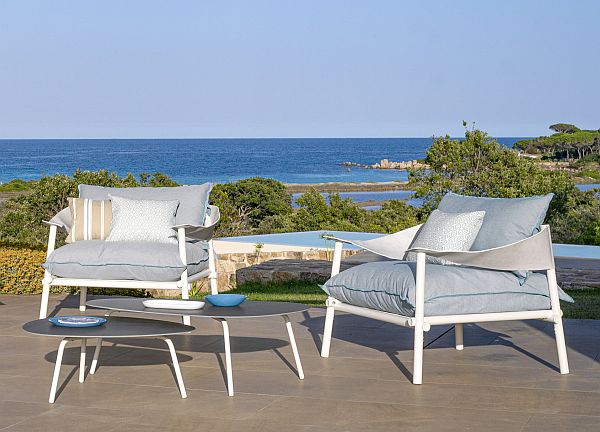 GM: What's on the drawing board at ChiaramonteMarin for the near future?
CM: I am working on a varied number of interior and industrial design projects. Specifically, for Emu this year I will present a folding armchair at the Salone del Mobile, but it will be designed by my new studio: LCM MARIN design studio.
Our thanks to Marco Marin of ChiaramonteMarin. We are already counting down the days to this year's Salone.  See you there!