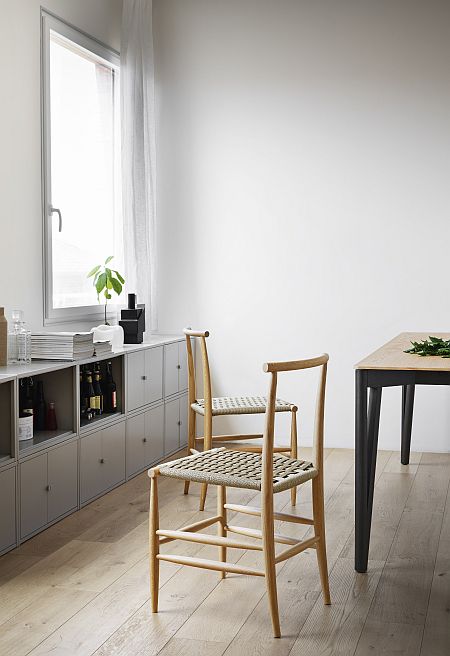 Craftsmanship and quality are at the heart of all the furniture we select for Go Modern.  We also love to learn as much as possible about the techniques that go into creating a design. So we were intrigued when Miniforms told us that their Pelleossa dining chair had undergone a special makeover.
An iconic chair
The Pelleossa chair was inspired by traditional Italian chairs, dating back to pre-industrial times.
It's the kind of chair we are used to seeing everywhere, from trendy trattorias in Brera through to the classic caffe you find in small towns and villages all around Italy.  Marble counters, steaming, shiny coffee machines, espressos not necessarily to-go but certainly to knock back in one at the counter.
The look
Pelleossa is a slender, sturdy chair that expresses its character through its small details. Miniforms first introduced it to their collection in 2013. The frame is made entirely with turned wood using that prized bit of kit beloved of any craftsperson, the lathe.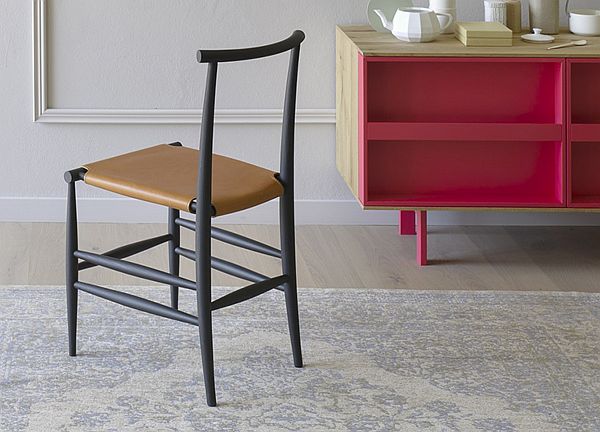 Designer Francesco Faccin originally gave it a leather or sponge fabric seat.  The smart version above shows the frame stained in black aniline.  It also comes in beech, oak or walnut.  Very nice.
Miniforms pays tribute
As a mark of love and respect for this iconic piece of design, Miniforms decided to revisit Pelleossa.  To create a little Italian romance around it. So they asked Faccin to design a new seat.  Or rather an old seat.  A seat that would pay homage to its ancestral roots.
And thus the idea of a rushed or straw seat was born.  An archetype of the vernacular tradition used throughout the world.
A slow rush job
The rushes used are obtained from the canna indica plant, prized for their durability.  The attractive crisscross weave technique is the strongest way to rush a seat.  That's because it allows the weight to be distributed evenly across its surface. And we don't need to point out how important that is for a chair.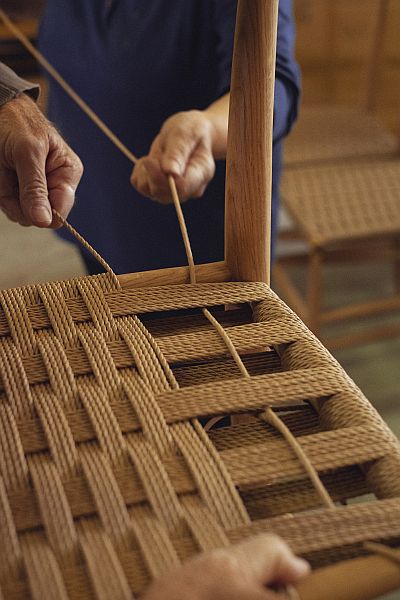 This weaving process, as befits anything worth doing, is particularly complex.  It demands a combination of strength and absolute precision.  And it is craftsmanship at its purest.
To 'rush' a chair is a bit like taking part in a sport, so the artisans tell us. A rushed Pelleossa seat takes around an hour and a half, about the same length of time as a football match. For this however, there are no feet running round a field, it's hands that do all the work. And, as with the glorious game, it's all down to teamwork.  But played in pairs rather than the magical 11.
A tailored job
Pelleossa becomes the artisans' model.  The craftspeople move stealthily around their muse like tailors.  After ninety minutes the game is up.  The dress is ready.
Never grow old
We take our hats off to Miniforms, designer Faccin and the talented craftspeople who have laboured in this noblest of work.  We absolutely love it.
With this fabulous new version Pelleossa is also destined to never grow old.  It's a beautiful modern classic. And we'd all like to tap into that wouldn't we.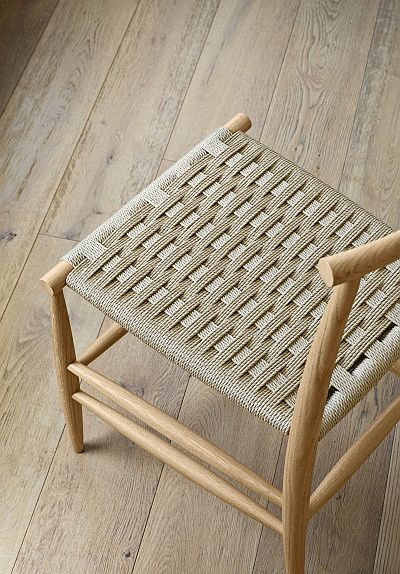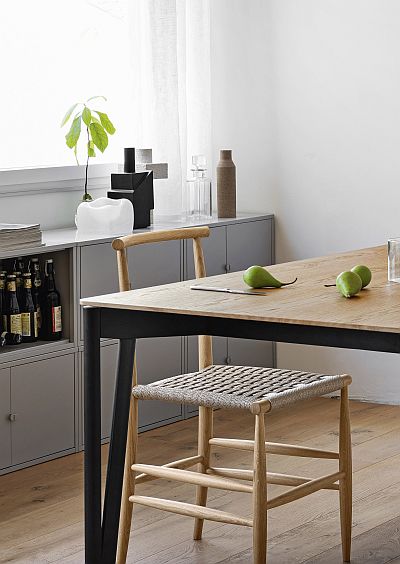 You can see the full Miniforms' Pelleosa Collection here.