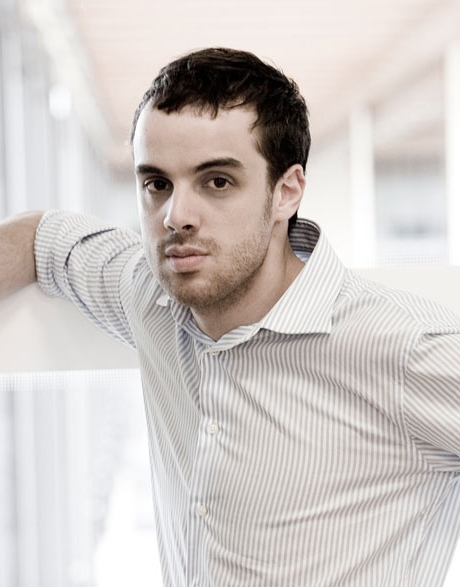 Our Italian brand Miniforms have a lot of fun with their designs.  In a serious way.  And we have always imagined that the designers behind their products are cut from the same cloth.  Fun. But in a  serious way.  So when one design name attached to Miniforms' products kept appearing time and time again we were intrigued to find out more.
Step forward the award-winning, seriously fun, and seriously talented Paolo Cappello.
A bit of background
Cappello graduated in Industrial Design from the famous Politecnico di Milano. A number of years then followed where he worked in collaboration with renowned designer/architects such as Ludovica+Roberto Palomba.
This prolifically creative designer is now back in his home town of Verona where, since 2007, he heads up the Paolo Cappello Design Studio.
The long-list of awards Cappello has stacked up in this time is mighty impressive.  And they sit beside an equally impressive wide-ranging portfolio of designs. At the last count, Go Modern stocked a heady 31 of Cappello's designs.
We caught up with him at his Veronese studio, where we persuaded him to pause for breath and throw a little light on his creativity.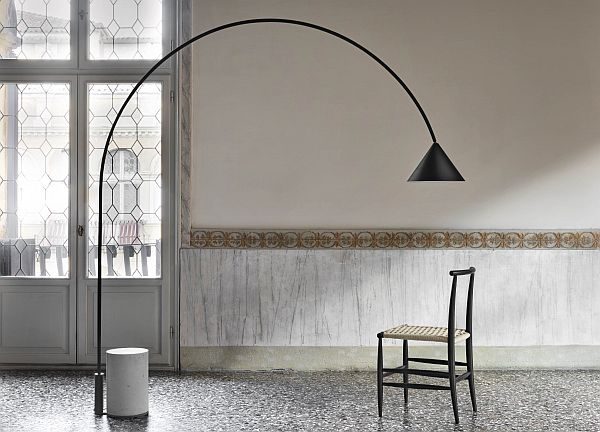 GM: Paolo your design portfolio is large and wonderfully diverse. Of everything you've designed for Miniforms let us in on your favourite.
PC: Finding the favourite is a bit like asking a mother which child she prefers!  Anyone would answer that they love all of them equally, for one reason or another.  But underneath we all have a preference in one direction or an other, mother or designer.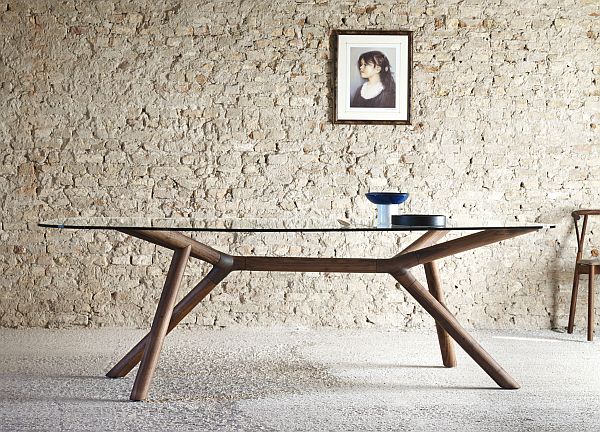 In my case Otto remains one of the projects I am most attached to, because it was the first furniture created entirely from scratch with Miniforms. It was a considerable technical challenge but it made us understand that we were establishing a perfect dialogue and synergy.  And it has led to all the different products we have created over the years.
GM: We get the feeling you could design any product you wanted. What led you to furniture?
PC: It was not a conscious choice, or at least it was not completely.  Let's say that the professional path led me from the early years after university to immerse myself in the real world of furniture (the Palomba studio in Milan, the Calzedonia group, etc.).  So as my professional involvement grew I also began to love the furniture sector more and more.
But if I'm honest, I don't want to stop.  Good design applies to the most diverse sectors.  It's a way of approaching the project, whether it's a chair, a bike or any object.  A designer who knows how to do his job is always able to bring innovation and an alternative point of view that allows you to rethink an existing idea.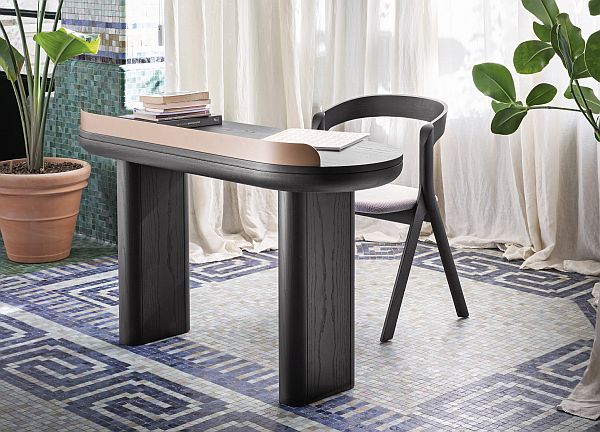 GM: Did you grow up with design in your family background?
PC: My father has always been an extremely creative person and I think that largely the credit for my path is his. Since I was a child he pushed me to draw, to experiment with wood, to build and disassemble objects, to try and break things.  He has always fuelled my curiosity by taking me to see museum exhibitions (I remember an art biennale in Venice when I was little more than ten years old…).  In short, that constant research approach impressed me and was fundamental to me doing design.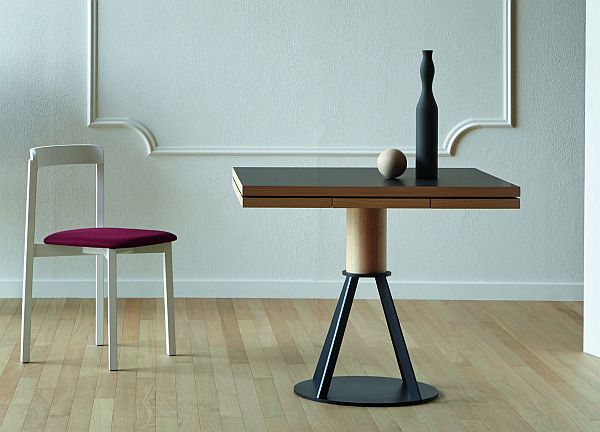 GM: Which part of the design process do you enjoy most?
PC: Without a doubt, prototyping.  The emotion you feel when you have the first prototype of a new product in your hands is something that I consider indispensable.
Returning to the metaphor of the mother, it's a bit like witnessing the birth of a child, except that when talking about a product, it is often a bit imperfect at first.  Then over time it is adjusted until it reaches its final version.
GM: And is there anything you enjoy the least about the design process?
PC: The technical and dimensional tables with all the construction details.  I have never been too tidy and developing the technical drawings of a new product is definitely the phase I love the least. Fortunately I have amazing collaborators and last but not least the excellent technical expertise of the companies I work with.
GM: The question always asked: Where do you find your inspiration?
PC: It is a question that I am often asked and the answer is always the same: everywhere.
Inspiration hides where you least expect it; a leaf, a word, a shadow.  Everything can ignite the spark of an idea that will then lead to a product.
A corner of a wall with an odd shape can give the cue for a table leg, a reflection of light can lead to a decorative wallpaper pattern, an old work tool can be the starting point for a lamp etc.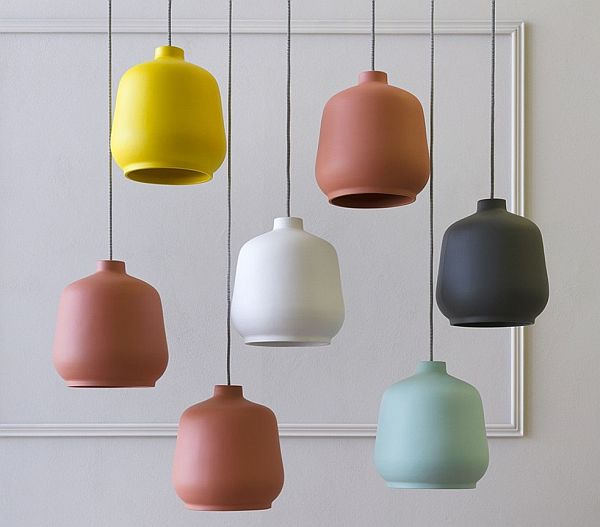 GM: Your designs are wide-ranging. Which type of product gives you the most pleasure to design?
PC: Hybrid objects, the Caruso musical furniture or the Ozz lamps are examples of this.
I like to move functions from one side to the other by mixing elements that would normally be free from each other.  This leads to infinite possibilities and allows you to create objects that do not exist, by responding to functional needs that we often don't even know we have.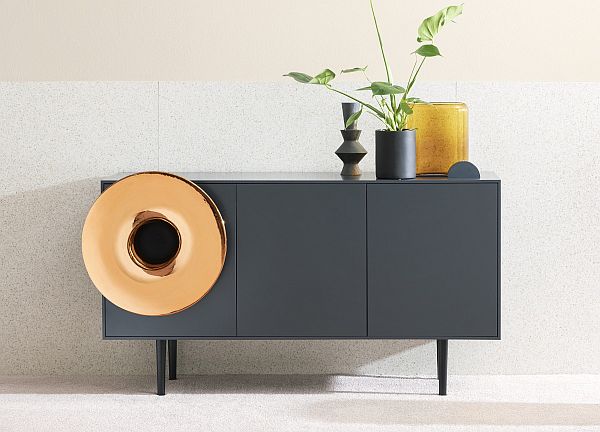 GM: Do you have a particular interiors style at home?
PC: I like simple and functional pieces. I don't like decoration 'at any cost' too much, and I prefer sober and natural colours.  I don't feel tied to a particular style although I like to collect some vintage pieces that tell me a story.
An element that is fundamental in my house, however, is light. I like solar lighting as much as possible, so environments that are very bright during the day but that are not flooded with artificial light in the evening.  It's better to have a few lamps positioned in strategic places, with a warm tone, and many shaded areas that promote relaxation.
GM: With your prolific output we doubt you ever have a free day – but if you do, how do you like to spend it?
PC: I like being with our little Margherita who is soon to be two years old.  Seeing her grow up fills me with satisfaction and I try to spend all my free moments with her, trying to identify with the sense of amazement and excitement that she feels at each small new goal she reaches when she learns new things day after day.
GM: OK.  A series of quick, fun questions now to allow us to know you a bit more: Favourite artist?
PC: David Hockney is undoubtedly one of my favourites.  His use of colour is something that leaves me enchanted every time I see one of his works.  But I also love the silence that transpires from all of Hopper's works.  In some ways I find my approach to design in tune with their way of making art.
GM: Favourite music?
PC: All that is rock between the 70s and 80s
GM: Favourite holiday destination?
PC: I get to travel a lot and see many different places, but it's only helped me to understand that good old Europe is the best place to live and to spend a holiday, especially southern Italy for the summer.  And the Scandinavian countries in the cold season. Although my dream is to take a tour of Scotland and the whiskey distilleries during the autumn!
GM: Favourite city?
PC: I wouldn't go to live there, but the atmosphere in New York is unparalleled.
GM: Finally, if you had an unlimited budget and free reign to design anything in the world, what might it be?
PC: I would like to create something that anyone, without distinction of social class or latitude, would use every day.  Perhaps the new Coca Cola bottle?
Thank you Paolo! We look forward to meeting you on your way up to the Highlands and to one day displaying your new Coca Cola bottle!
To see more of Paolo Cappello's designs for Miniforms click here.