Some fantastic news to start the year! The Delta Dining table has won the GOOD DESIGN® Award 2019!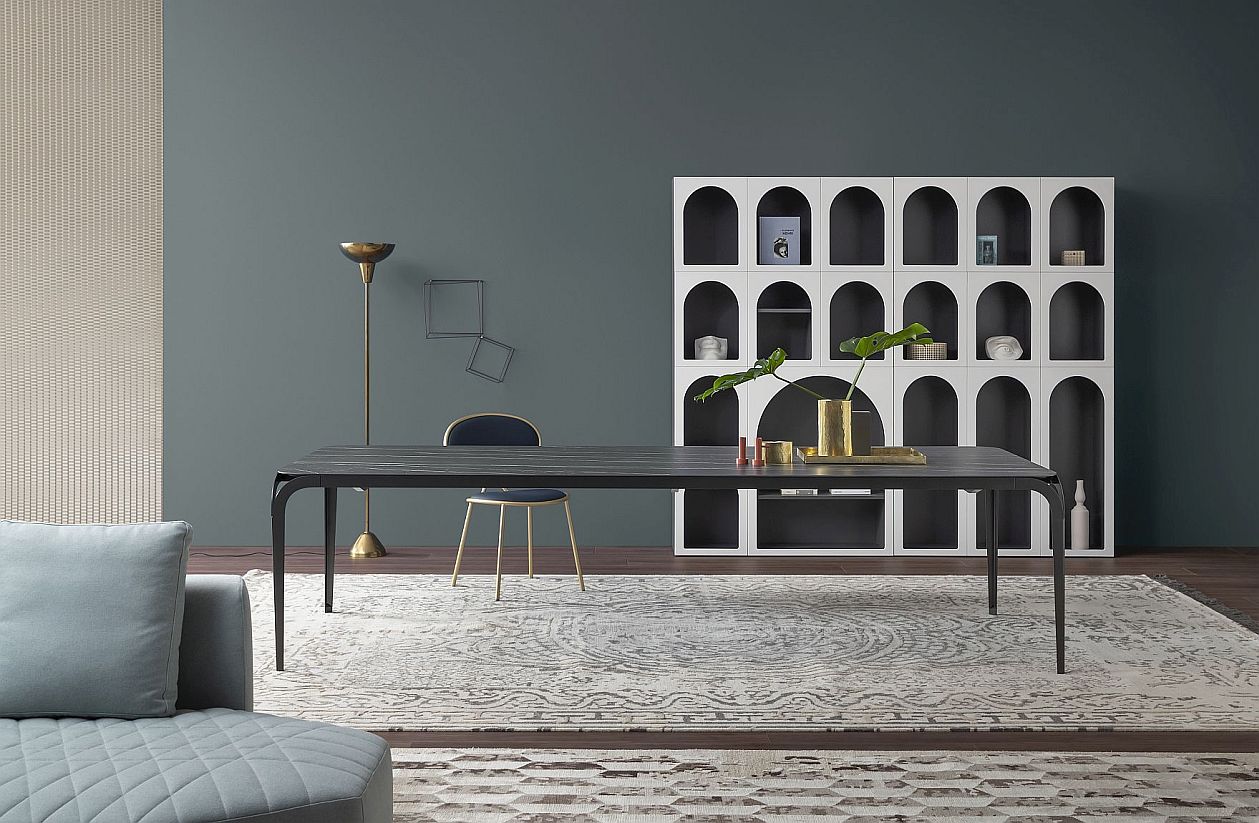 Designed by Fabrice Berrux for Bonaldo, the Delta table is simply a masterpiece in design. It's  beautifully minimalist, fluid elegance includes some very clever design elements.  Each leg, for example, is hollowed and divides just below the table top. Its creative genius lies in its understated details.
Berrux describes for us the inspiration behind his award winning design:
"I have long kept a copy of Vogue dedicated to the Spanish painter Antoni Tapies. Among the works discovered in his workshop were trinkets, sculptures and other objects.  Plus a small statuette placed on a chest of drawers.  And this immediately fascinated me.  It was a small ornate bronze frame about twenty centimetres high, the centre of which was empty. The legend said 'the goddess of the void'.
So it was she who inspired my first drawings of the Delta table. Because of this I spontaneously hollowed out the angles by dividing the top of each foot in half to form the frame that supports the tabletop."
The Delta table top is available in various sizes and finishes including solid American walnut and three ceramic finishes. Additionally, the strong metal base is in various colours or metals. For more design information hop over to our table section.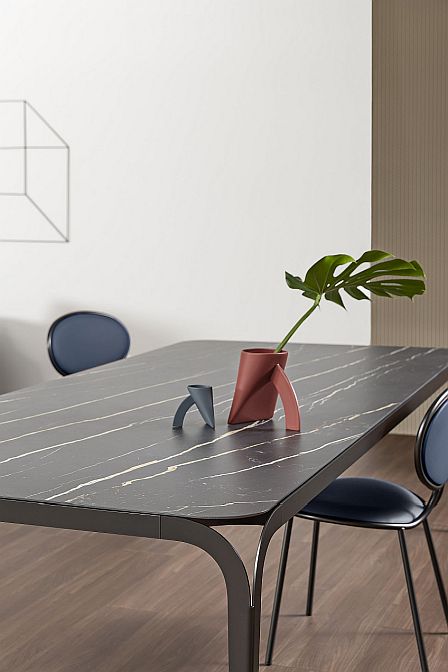 GOOD DESIGN® Awards
The annual GOOD DESIGN® Awards Programme is organised by the Chicago Athenaeum Museum of Architecture and Design and Metropolitan Arts Press.  The awards go to the most innovative and
cutting-edge industrial, product, and graphic designs produced around the world.