Well, aren't you just loving the sunshine today.  Blue skies, a hint of bird song… wow… steady, we're feeling almost spring like!
So what better time than now to introduce our brand new 2017 outdoor garden furniture collections from specialists Manutti, Tribù, Point and Missoni Home!
Manutti is the the award-winning, luxury go to brand for superyachts, Hollywood villas and chic townhouses, and headlining its new line-up is  San by French designer Lionel Doyen.  Lionel previewed his wonderful new design with us during the London Design Festival last September.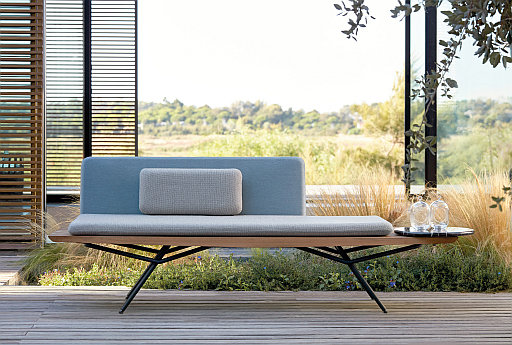 San is inspired by Japanese art and design and pretty much masters the art of Zen.  Made from sustainable Iroko wood, this low, sleek piece is the epitome of minimalism.  It's modular which means there are numerous configurations – from a simple bench to sunlounger to two-seater sofa with the addition of backrests, cushions and small but beautiful tables in Carrara White or Portoro Black marble.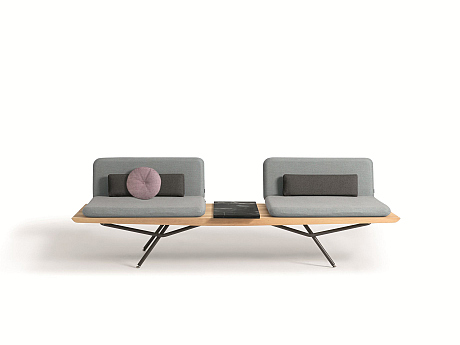 Cascade is Manutti's other brand new design for summer. And in true Manutti style it's a design that would look just as good indoors as it does out.  With weather-proof fabric, clever fast-drying foam cushions, and a strong, rust proof aluminium powder-coated frame, you can also choose it in a light or dark weave, and add a range of outdoor scatter cushions to complete the 'inside out' look!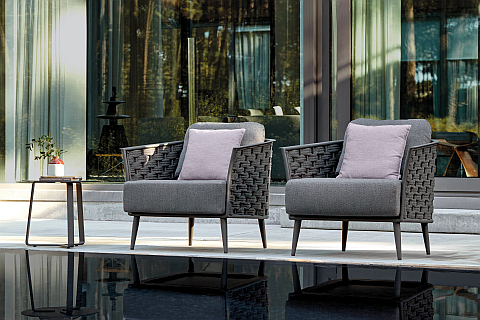 We were lucky enough to pop over to Belgium last month to celebrate Tribù's 50th anniversary!  And we're still recovering.  What a day/night – with a tour of its wonderful, newly opened and extended showroom alongside the magnificent party celebrations.  This family run company were early pioneers of the idea that patios and gardens can be an extension of the house. Another room – just outside.
Tribù has produced four fantastic new designs and additions to ranges for this year, including the magnificent Pavilion Day Bed by the highly talented designer Monica Armani (who we were delighted to meet at the anniversary celebrations).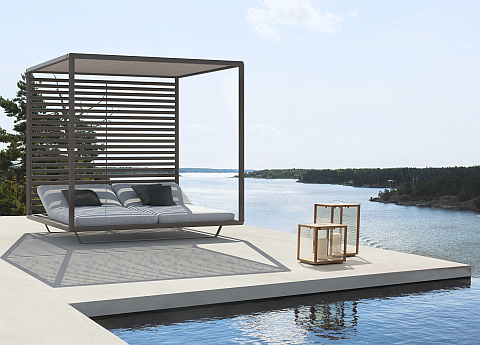 Tribù's beautiful Tosca Collection, also by Monica Armani, has been extended to include the colour Wenge, which is a rich, warm shade of brown. Tosca is made using extra-large textured braiding, something that's all the rage at the moment, from interiors to fashion – think over large knitting needles! It's an amazing weather-proof material and incredibly soft to to the touch.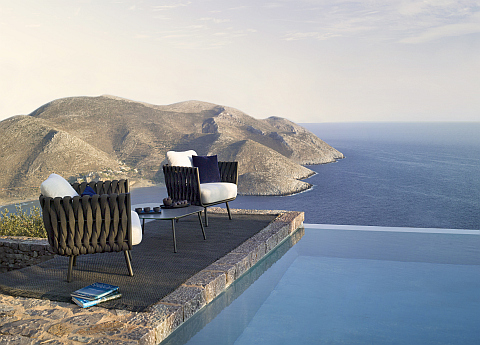 Tribu's  Mood Collection also has some new additions, with a Day Bed and Club Chair and, if you're looking for the ultimate, sleek Beach Chair, take a look at the new addition to the Branch Collection with beautifully flowing, fluid lines and elegant tapered legs (we'll just have to remember not to stand too close to it at the pool!).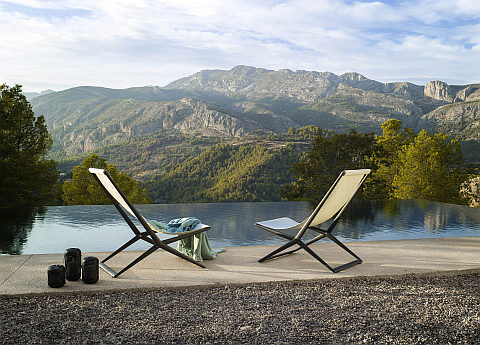 Point has been producing stunning hand-made outdoor furniture in Spain since 1920. It is another close-knit, family run company and its newest collections have blown us away. Fabulous contemporary designs including Weave which is a modern take on a traditional weave design.
Working alongside award-winning designers, Point's other new designs include the strikingly contemporary Fennec and Tub Collections.  The Fennec Collection exudes Hollywood poolside glamour (La La Land we felt your pain!) and it also uses 100% recyclable material (that's Fennec – not La La Land!).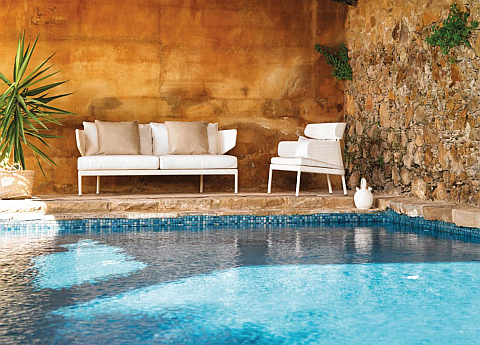 While Tub has a stylish, industrial feel with a lacquered, aluminium frame displaying gloriously straight lines, cleverly interwoven with subtle curves.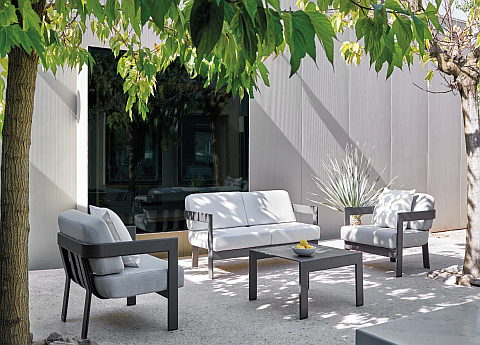 Last summer you probably remember that we were jumping up and down to announce our partnership with Missoni Home Furniture and we're now even more excited to show you this incredible brand's new outdoor furniture collection.  Featuring lots of colourful zigzags, florals and stripes, the trade mark look from this iconic design house, and its outdoor collection doesn't disappoint.
The Missoni Home Virgola Garden Chair is a striking piece of modern design, a real garden showstopper, and it's available in a huge range of Missoni's stunning outdoor fabrics.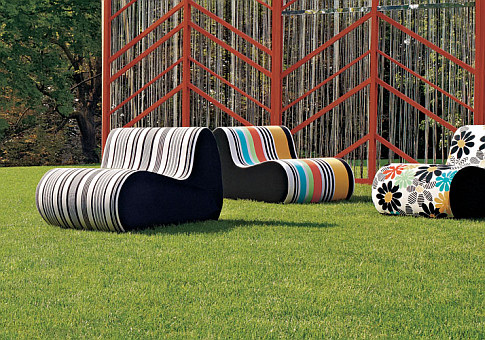 For a nod to 1960s style the Cordula Garden Chair with a woven rope design will tick all the right boxes…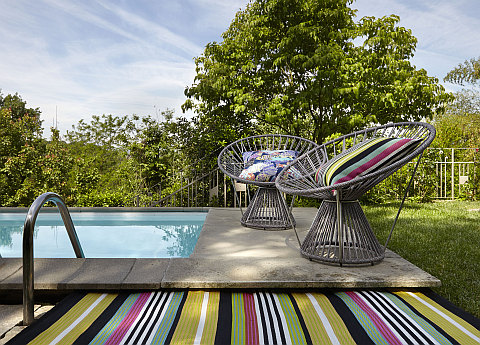 while the versatile Nap Collection is a simple, customisable modular design which includes a chaise longue, sofa and a large pouf.  The covers are removable and you can choose from a large range of Missoni's fabulous weatherproof fabrics.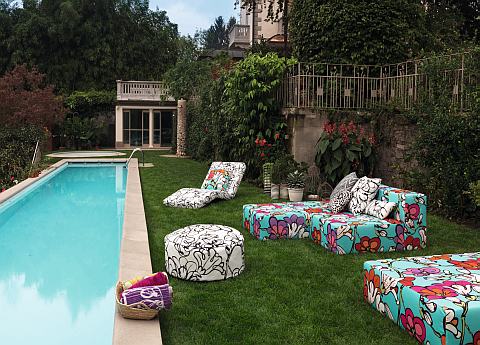 So, enjoy the sunshine while we have it and explore our new garden collections for a bit of 2017 summer dreaming.