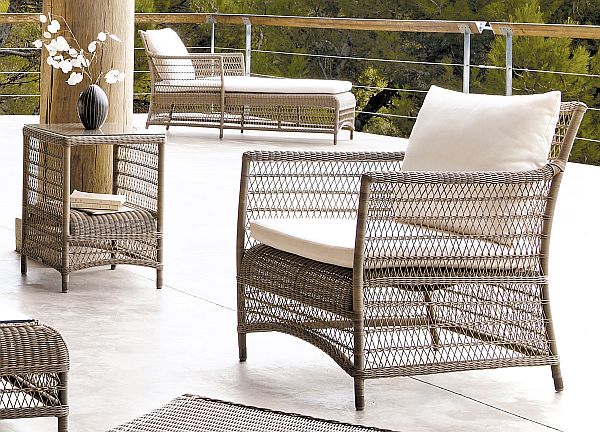 It's a 70's revival! And it's all over the place – again.  It seems that we just can't leave the 70s alone. Its been back on the catwalks for a couple of years and lots of us have been getting excited about 70's interiors too.
Some of us were really there
There's been loads written about 70s style but not everyone gets it right.  One or two of the Go Modern team actually have (vague) memories.  Unlike the 60s, where if you can remember them you apparently weren't really there.
So a quick survey of the team's collective memory efforts reveals:
Bell bottom jeans (every one), kaftans, mini skirts (followed, bizarrely, by unflattering midi skirts), platforms, corduroy (everyone), cheese cloth, knitted tank tops (Caroline) and childhood trips to Biba in Kensington High Street for a delicious Knickerbocker Glory in the café and to ogle the cool crowd (Caroline again – wow!),  and of course 'Peace and Love'. Those last two may have been a hang over from 60's America – but  a lot of what happened in the States tended to float over to the UK a little while later.
Music wise of course there was (and always will be) David Bowie, T. Rex, The Sweet (don't ask), Pink Floyd (Tina), ABBA (of course) and, just for James, Roger Daltrey and The Who's I'm Free.
'Tie a Yellow Ribbon Round the Old Oak Tree' has also been mentioned – but we'll gloss over that one.
But it wasn't all good. Mustard yellow and brown upholstery loomed large (with the odd bit of orange… considered very groovy at the time), swirly carpets, flock wall paper and wood chip.  Lava lamps.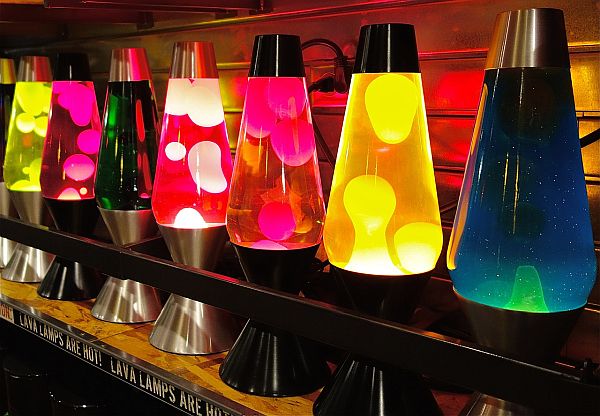 The real McCoy
Our Italian supplier Zanotta are our go-to brand for up-to-date vintage alongside stunning brand new designs.  This wonderful Italian company is particularly known for its iconic pedigree pieces. Many of the designs were first produced in the 1960s, 70s and 80s, and are still going strong alongside their contemporary releases.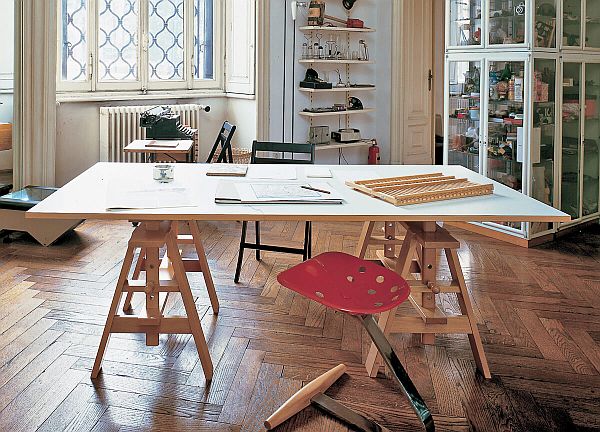 One of our favourites is Zanotta's Leonardo desk by the hugely talented designer Achille Castiglioni who worked for Zanotta from 1964 until his death in 2002. Castiglioni's is credited as creating some of the cleverest, most modern design objects of his generation.
His Leonardo desk was released to the market in 1969 and was a huge hit in the 70s.  And the wonderful thing about Castiglioni's design is that it just doesn't date.  In fact this beautiful desk looks as if it could have been designed this year. So no need for a 70's revival with this piece – it's the real McCoy.
Taking the best bits
At Go Modern we're obviously deeply into contemporary design but, as we know, so much furniture design takes inspiration from previous eras.  And it seems that 70's style had a huge influence on many of the furniture pieces being produced now.
We thought, therefore, that we'd pull out some of our best selling pieces that pay homage to that ground breaking decade.
Boho bliss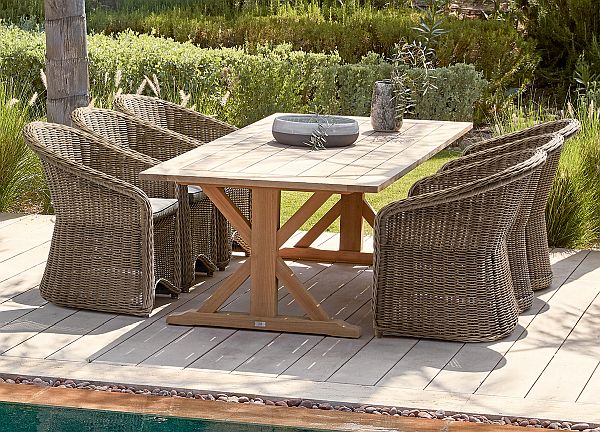 The 70s was the boho decade. Furniture wise there was lots of rattan around and it's still a firm favourite today. The big difference? Most good quality 'rattan' furniture is now made from polyethylene or synthetic rattan.  It has the same look and feel but it's much more suitable for outdoor use as its withstands the elements a whole lot better.
The classic woven look produced by rattan is ever popular.  Many companies have taken the style and adapted it, using it to create the same look but in a contemporary way. Saba Italia's New York Soleil range, for example, uses inter-woven polyethylene ropes in a loose weave to great effect. The result is hugely impressive.
The new woven look is also able to carry colour beautifully.  The New York Soleil sofas and chairs come in five different colours – something that 70's rattan definitely didn't offer.
Flower power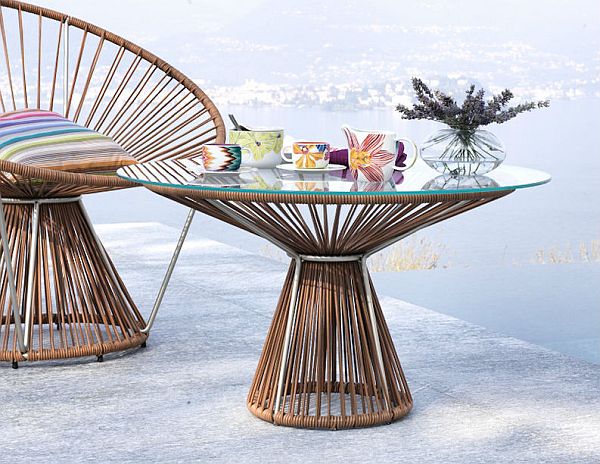 Missoni Home is a company with its stylish roots in the 1970s. Starting in fashion, they were the epitome of 70's cool – and their iconic patterns were what gave them worldwide fame.
From zigzags to flowers the fashion world loved their fabrics.  And with a 70's revival Missoni's fabrics are as popular as ever.  Much of our furniture can be upholstered with customers' own fabrics, and Missoni textiles are always on offer. We keep samples in the showroom so let us know if you'd like to see any of their fabulous, kaleidoscopic patterns, we're always happy to post them to you.
Macramé mania
A 70's revival has seen a renewed interest in the creative art of macramé. We blame lockdown. From cushion covers to plant holders and lamp shades. And its a fab 70s's revival.
Belgian designer Ilia Eckardt grew up surrounded by the 70's designs of his fashion designer mother. Fast forward 40 years and his exquisite outdoor lighting range, Monsieur Tricot for Tribù, pays homage to the look.
Each light is knitted in polyolefin rope, in five colours, creating a really distinctive style. We absolutely love them.  And we also love the 21st century technology that means they're completely weatherproof.
Open plan living
If you live in an older house with a 'knocked through' sitting room, we can guarantee that it was probably done in the 70s.  Or it's a 70's revival! It was suddenly all the rage back then. That along with wall units – maybe because there was more space.
Wall units may well have arrived earlier (in the shape of dressers) but for those of us with 70's childhoods they were a definite interiors fixture. They displayed everything from the best china ornaments to favourite vases and books.  Highly popular and definitely on trend.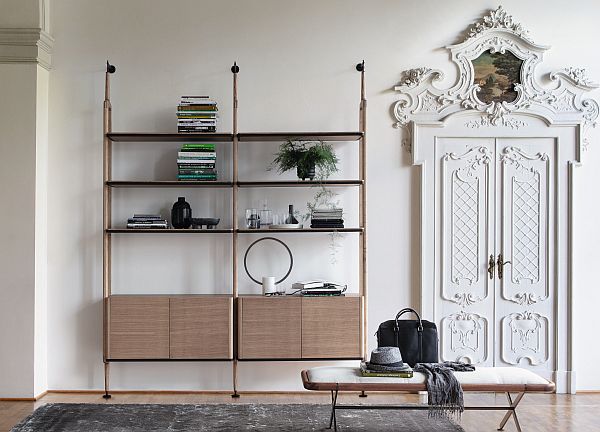 And, 70's revival or not, it's a trend that has been increasing in popularity; our customers love them.  As a result our collection has grown, with uber contemporary designs through to those with echoes of the 70s.  If you are craving more storage space it's a piece of furniture well worth considering as using the height of your walls will give you tons more room. And they're always coolly elegant.
Sideboard shuffle
The 70's revival is big on sideboards.  Every 70's living room had a sideboard.  Home to china, photo albums, the dogs coats (apparently) and any number of things that just needed a place to live. And they're back.  Big time.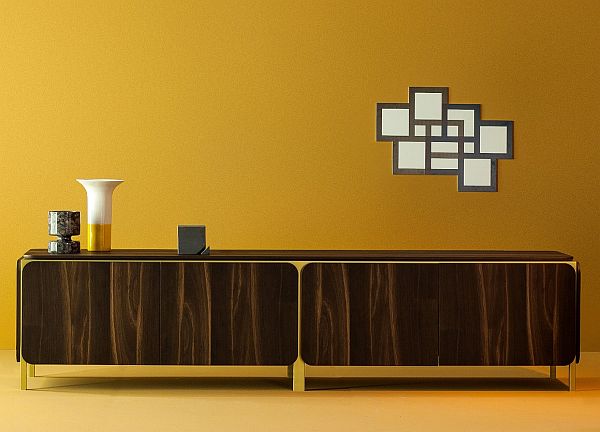 A quick internet trawl of '70's sideboards' throws up lots of designs in teak or oak, and the look hasn't really changed.  The one main difference again is the technology.  2021 sideboards come in lots of different finishes – materials that we're pretty sure our parents/grandparents would not have had the choice of back in the 70s.  Now the options are endless: ceramic, concrete effect, gloss and matt lacquers, metallic, mirrored and, of course, wood. As a storage piece it's hard to beat.
Lounging around 70's style
With all that Peace and Love there may well have been a lot more lounging around in the 70s. Now that's a 70's revival we'd back.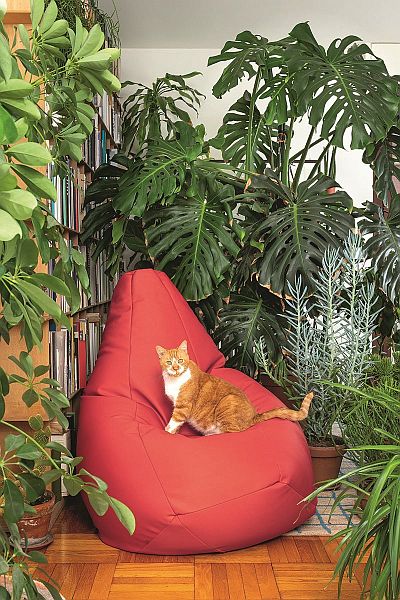 So let's finish with Sacco – the world's very first bean bag and still going strong. Created in 1968 (so technically a 60's creation but who's counting) Sacco is Italian for 'sack'.
Piero Gatti, Cesare Paolini and Franco Teodoro were three young designers with a great idea: a 'chair' consisting of a sack filled with polystyrene beads. Crazy man but so cool.
Zanotta loved it and so production began. It was ergonomic and light and designed to mould itself to your body.  And it became a future design icon. It was a 70's phenomenon and every cool cat had one.
So, for all cool cats and 70's fans out there, a bean bag – especially an original – should definitely be on your shopping list.