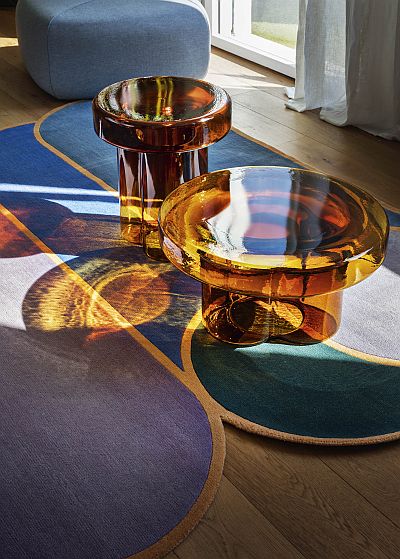 We are completely blown-away by one of Miniforms' latest designs.  Well quite a few if not all of their new designs actually.  However, it is Soda, their glass side tables, that have really caught our eye and that of the design world.
The making of Soda
It was during the research and design process of these beautiful glass tables, that designer Yiannis Ghikas and Miniforms said they were astounded at the lack of glass-blown products of this size and kind.
It was only once the process began they realized why.  What became apparent were the technical difficulties inherent in the handling and creation of such a large glass object. Plus the huge degree of expertise required to do so. An expertise possessed by a handful of highly skilled artisans on the Italian island of Murano.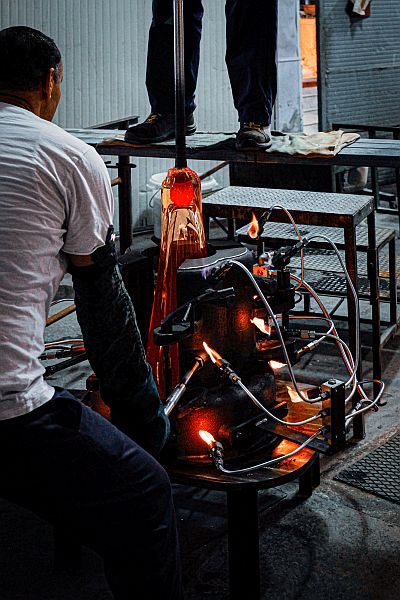 Murano
The Venetian area known as Murano lies about 1.5km north of Venice.  Its reputation as the centre of glass manufacturing began when in 1291 glass-makers in the Venetian Republic were ordered to move their furnaces to Murano.  Buildings in Venice at that time were built predominantly from wood. The fear of fire and destruction was a very real one.
Murano's glass-makers became highly regarded (by the 14th century they were allowed to wear swords, enjoyed immunity from prosecution, and their daughters were married into high society!). Their monopoly on high-quality glassmaking remained for centuries.
Murano is still the centre of glass making, although glass-makers, as far as we know, have given up their swords.  Its glass however remains valued around the world.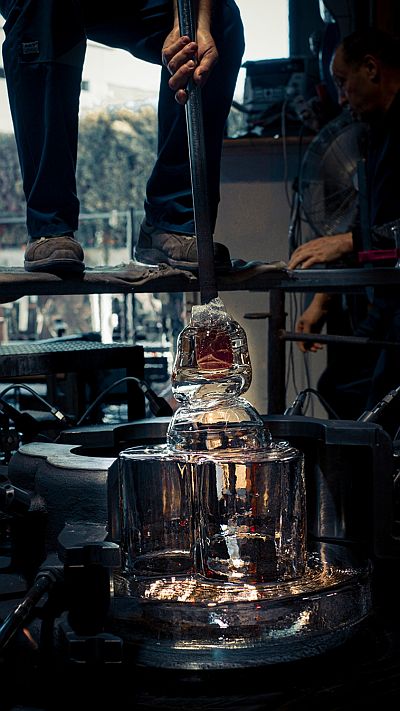 Soda – what's in the name?
These stunning tables are named after one of the three main ingredients of glass: soda.  And one of the main characteristics of glass is obviously its transparency. Designer Ghikas decided to use this to his advantage. And so he designed an object with a geometry that allows it to play with light and shadow.  Thus the table appears to create different shapes as one's perspective changes.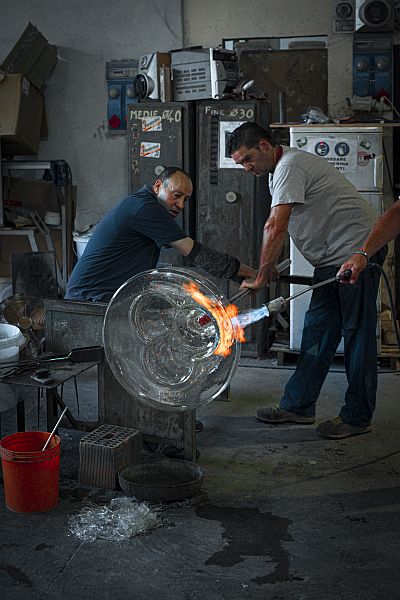 "Soda was born upside-down, with a puff of air. It weighs 20 kilos, and it is blown, drawn-out and shaped by three master glass-makers. The result is a single volume of glass with three large petals forming the stem"
In Soda, the glass 'vibrates'.  The design's tough, hammered surface fragments its transparency to give a primitive aesthetic.  We love this pure form.  Art combined with industrial design.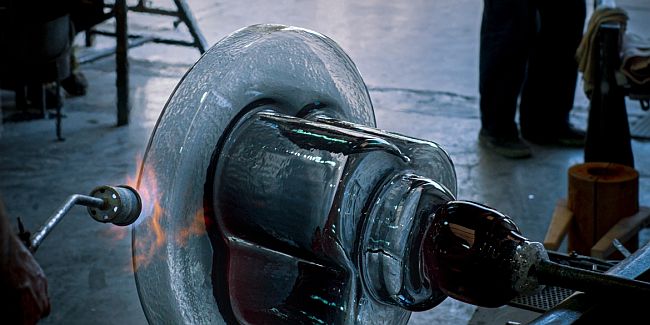 The beautiful story
We love a good story with a design. And Soda has a fabulous tale to tell. All the designs we sell are the result of the proverbial 'blood, sweat and tears' (well hopefully not too much blood).  But there is always something so special about glass.
We pay huge tribute and thanks to designer Yiannis Ghikas, Murano's master glass-makers, and Miniforms for these beautiful tables.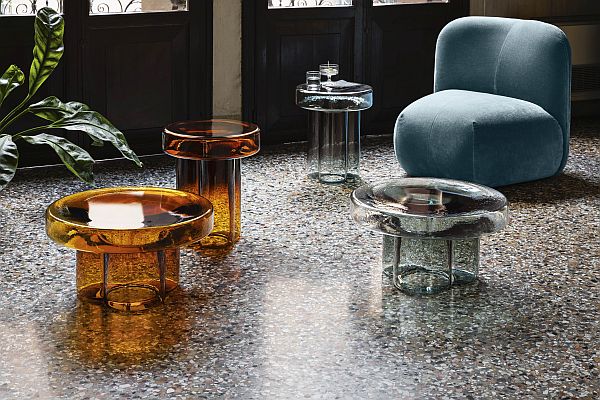 The Miniforms' Soda coffee/side tables are made in two sizes; a lower version with a larger diameter table top.  Alongside a smaller version which has a taller, slimmer base. There's also a choice of colours –  amber or petrol green.  So hard to choose.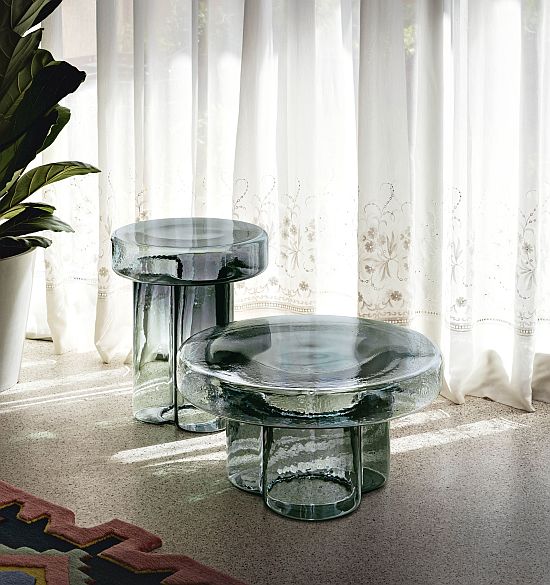 The beauty of glass furniture is also its ability to fit within almost any interior design scheme.  And this wonderful, magical material won't dominate a room.  Although it might just steal the show.