We love an award winner!  And the Miniforms Ozz Lamp, we're chuffed to say, is just that!  Why? Because it has been selected as a '2020 Cleverest Design Award winner' no less – a pretty cool award for a very cool lighting design.
The clever winners
The team at Architectural Digest, the organisation behind the awards, chose 50 final products.  All of these, they felt, were "getting us excited, making life feel easier and more comfortable, or just distracting us with their cool factor".
These are the third Cleverest Design Awards and, despite lock-down, the AG team were determined to go ahead with them this year.
"It's still our job to find innovative, beautiful, and ideally sustainable designs that will make you take a double take too. We made sure these products are new, are useful, and have some kind of edge" – Architectural Digest
An illuminating story
What else did the judges have to say? The AD team summed up the Ozz lamp as: "The ultimate BOGO.  This lamp is both a table and a lamp in one thoughtfully designed, delicate structure.  Even the lamp pull is intentionally crafted. Built to resemble a tuning fork and to reflect the rhythm of light.  The Ozz comes in two heights: one perfectly suited to your bedside, the other meant for a living room space".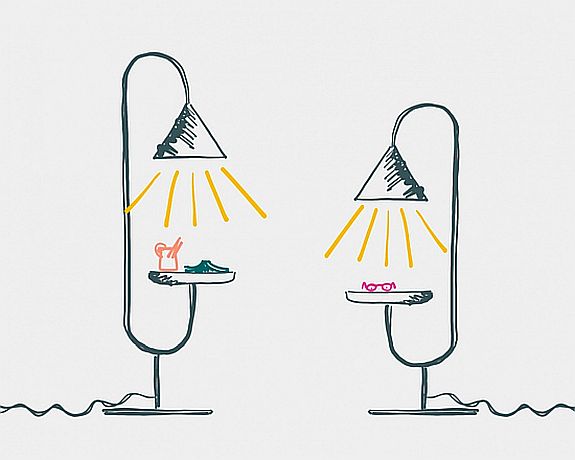 The clever designers
So who are the clever designers behind this clever lighting design for Miniforms (we're maybe overdoing the 'clever' here – but we make no apology!)?
The spotlight falls on Paolo Cappello and Simone Sabattti, the two designers who worked together to produce Ozz.
Paolo Cappello
You may have come across some of Paolo's other clever designs for Miniforms.  Most noticeably the amazing and also award-winning Caruso sideboard.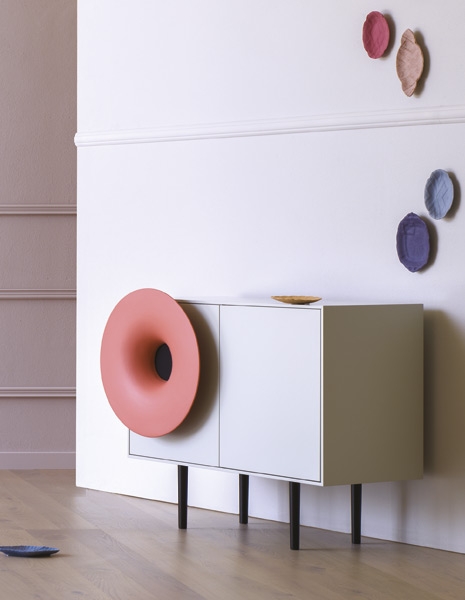 Caruso is amazing not just for its looks, but also because it incorporates a high-tech sound system.
Paolo is the creative brains behind some of our other favourite Miniforms' designs including the Caixa sideboard, which also includes a built-in a sound system, the Jumbo writing desk and the beautiful, ceramic Kiki lampshades.
Born in Verona, Italy, Paolo is a graduate in Industrial Design. And to list his many subsequent awards would take up most of this space.  They include, however, the Elle Deco Young Designer Talent Award and more recently the European Product Design Award, Product Designer of the Year.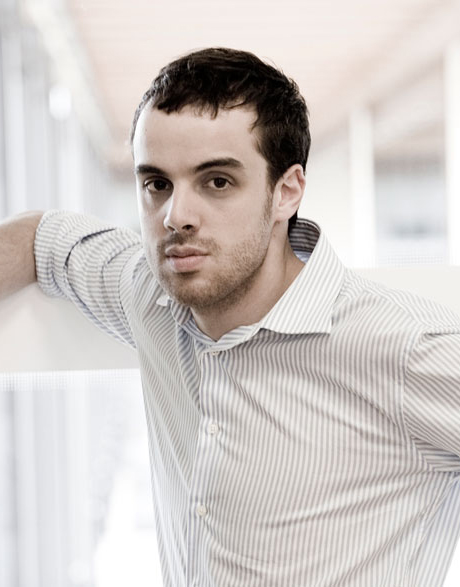 Intimate, practical lighting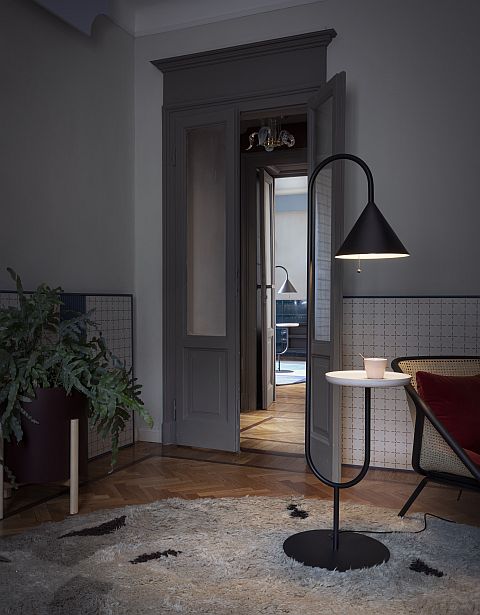 Simone Sabatti
Paolo's partner in crime for Ozz is Peruvian born designer Simone Sabatti.  Simone graduated in 2013 in Industrial Design, with a Masters in 3D Visualisation. He too is clocking up the awards, recently receiving a '2019 Young & Design Award' and he works from his design studio in Verona, Italy.
The rhythm of light
And finally, we'll give Miniforms the last clever word on their award-winning lighting:
"Ozz works in many ways. Two elements, a lamp and a small trinkets tray, supported by a shape reminiscent of a tuning fork, face each other and seem to dialogue in a well-defined rhythm.  The rhythm of light. When Ozz is switched off, it serves as a small coffee table; when the lamp is on, it creates a warm, welcoming space where light seems to gather around the top, creating a homely intimacy. Ozz strikes a cheerful note in your home's narratives".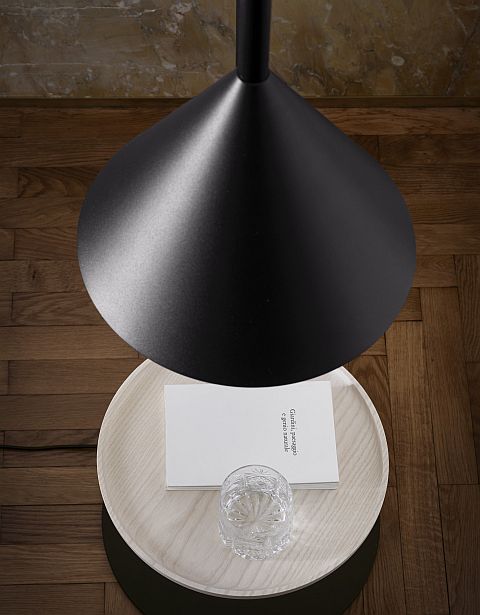 We couldn't have put it better. Other than to say: This is more than a light bulb moment – it's a beautifully stylish, highly practical, award winning (very clever) design. Congratulations to all.