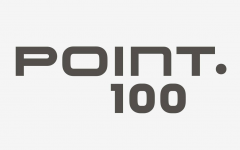 Established 100 years ago, Point garden furniture are based in Alicante, Spain.  They specialise in all-weather outdoor furniture which can withstand extreme temperatures, is UV resistant, rot and fade proof and will last for years.  

Point work with world class designers to create contemporary garden furniture & are also one of the few outdoor furniture brands we deal with that have the option for you to use your own fabric - or we can supply Romo, Villanova, Kirkby Design or Missoni Home outdoor fabrics.

Go Modern are proud to have worked with Point for over 14 years, & are their biggest UK retailer. They may not be the most famous brand, but those that know them love them - including us. We often get enquiries from customers who have been to a lovely hotel & lain on one of their sun loungers, or sat on a beautiful roof terrace, on a Point garden sofa - they are exceptionally comfortable.

We can provide excellent Trade discounts (as well as COM if needed), & we also have samples we can send on request - in fact many of our customers place orders wthout ever coming in. 
Our logistics team have also delivered Point to a huge number of different countries, & we deliver (& assemble) throughout the whole UK.

For more details, international enquiries, trade enquiries, or anything else please feel free to Contact Us via email or phone us on 020 7731 9540, or visit our London showroom.