Stand out gorgeous at the Milan furniture fair was Italian designer/manufacturer Tonelli, who make superb high quality glass furniture.  World famous for their research and experimentation, Tonelli are way ahead of the field with innovative glass design.
These masterpieces in 'glass art' (they really are!) not only look stunning but feature perfectly mitred joins, seamless glass panels and shatterproof glass – and in the five years we've worked with them we have never had a breakage!
Among the Milan highlights for us were the eye-catching Bakkarat glass side tables  designed by D'Urbino for Tonelli, with a thick central twisted glass post and mirrored base. And when you look at them from above you get the amazing illusion of looking down at a crystal.  Pretty cool!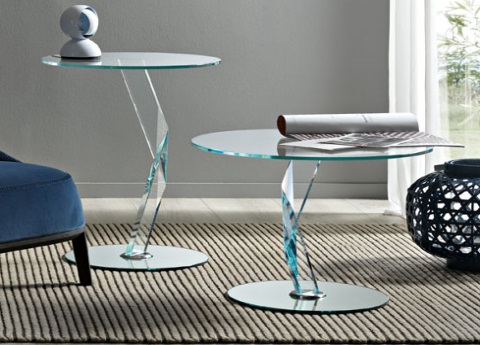 Continue reading "Tonelli Design 2013 News – glass furniture wizardry"