Well, apologies for our break in transmission… its been a busy few months!
For the whole of the London Design Festival in September, Go Modern discovered its green fingers, as we transformed our Kings Road showroom into a 'magical outdoor garden sitting room – inside' to showcase the very latest of our luxury outdoor furniture from Belgian manufacturer Manutti. We were also celebrating a very special anniversary as Go Modern turned 10!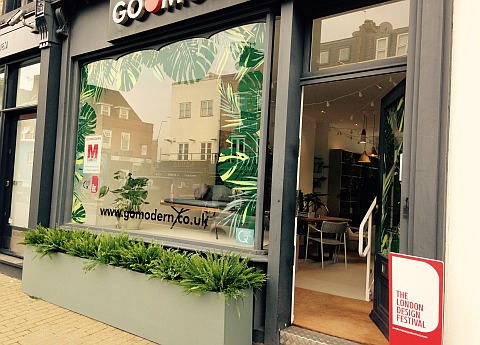 Along with the two week indoor garden installation, we had the pleasure of hosting a special Festival event with leading French designer Lionel Doyen, who has created many of Manutti's  designs, Melanie Bernard of Sunbrella, the internationally renowned all-weather fabric company, and Hilde Baeklandt of Manutti. The evening was a great success (with lots of top Belgian beer and our usual Italian cocktails – plant food!) and it was great to see so many of our customers. Our designers' presentations were fascinating, covering the design challenges of working in this area, all-weather materials, trends in outdoor design, technological developments… and a few secrets of the trade.
Our inspiring 'magical' indoor garden room was created by top interiors stylist Hannah Bort.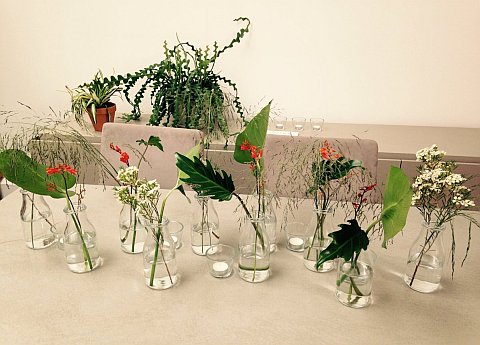 Lionel Doyen's latest outdoor design for Manutti is the San Collection. San is a wonderful Japanese inspired range – and it took centre stage in our window display for the whole of the Festival. Lionel explained the design process involved in creating San, the materials used and the technical challenges of designing something for the outdoors that also manages to retain a light, elegant look.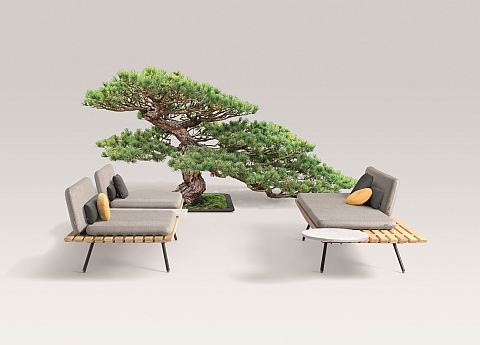 We also found space for the awe-inspiring Manutti Moon Island collection – wonderfully comfortable for lounging on (as our audience can testify!)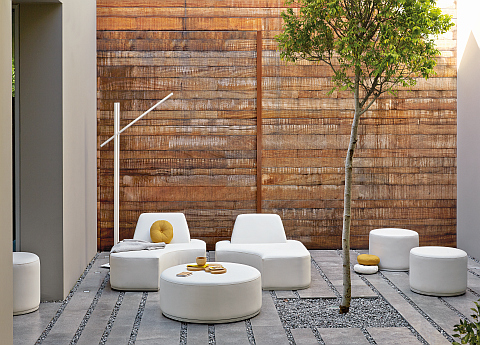 Manutti's latest range, Kumo, graced our lower-ground floor, sitting grandly aloft some specially created decking. With many colours to choose from, we opted for a striking plum colour, finished with some zingy Missoni Home cushions and it looked spectacular. The range is modular so we had fun playing around with the many different combinations we could achieve.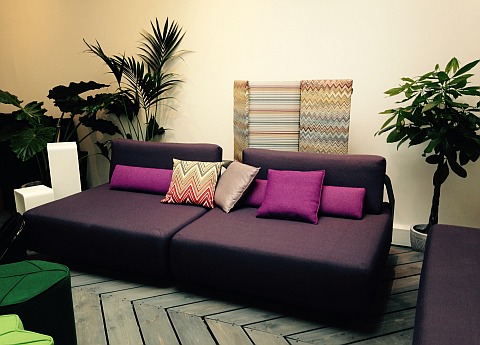 Also on display were 'Leaf' stools by Nicolette de Waart of 'Design by nico', one of the newest designers to joint the Go Modern stable. The Leaf stools are not designed for use outdoors but we couldn't resist using them to add some great finishing touches to our Festival installation.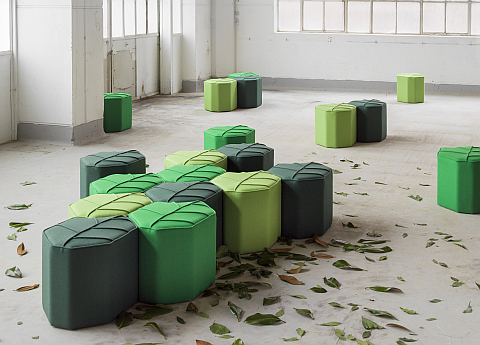 Look out for Manutti's designs on the terraces of luxury hotels, restaurants and spas all around the world, along with many elegant residential London gardens. Go Modern also has a very comfy terrace area where you can see just how well Manutti's products withstand the elements, so do pop in and take a look. We know you'll be impressed.