As anyone who is familiar with us knows, we like to keep moving! 2013 saw the introduction of several exciting new brands, Brittos (well made, great value Portuguese lacquered & wooden furniture), Mogg (cutting edge designer furniture) & Michael Tyler Quadro (brilliant UK made sofas) as well as the introduction of a range of hand made box spring luxury mattresses to fit our European bed sizes.  But its a new year, and we have several exciting new brands lined up for 2014.
First up, Ozzio Design. Masters of the transformable table, Italian company Ozzio use the very best German mechanisms to create tables that start out as console tables or coffee tables, & transform into stylish full size dining tables. No one has a larger collection of these than Ozzio, who also have a great range of extending dining tables & non extending coffee/dining tables, & their quality is superb, with everything designed to withstand plenty of use & to last for years.  Its a large collection, so we will be introducing it gradually – but we have two of Ozzio's most popular pieces in our showroom, the Metro extending dining table in tobacco oak & anthracite, & the Box transformable coffee table. With homes in London shrinking we think these versatile tables will have plenty of interest.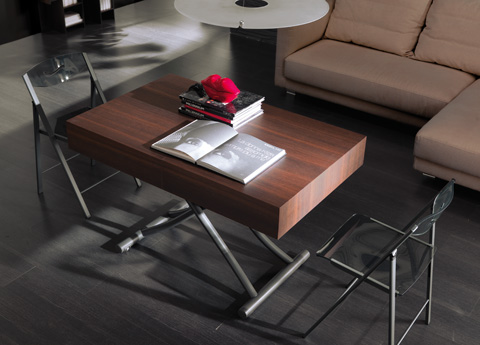 We are also thrilled to announce the addition of top Italian manufacturer Lema to our stable. Lema are one of Italy's most prestigious brands & will complement our collections from Jesse, Novamobili, 8emezzo & SMA Mobili perfectly. A luxury brand, Lema wont be right for all of our customers, but their combination of flawless quality, stunning design & incredible flexibility mean that they are already very well known to Designer/Architects & specifiers, & we look forward to introducing them. Lema specialise in high end wardrobes & bookcases/wall units & are the go-to brand for luxury, contemporary home offices/libraries. They also have a brilliant range of bedroom furniture, as well as sofas, coffee tables & smaller stand alone pieces.
Another big collection, we will probably introduce Lema online slowly. The product is too technical to put on the website properly, so we will be quoting this on request to start with. Great for both contract & private clients, our wonderful installation team are already familiar with their products & we will shortly have a large bookcase/wall unit & wardrobe in the showroom, as well as one of their fabulous sofas & their latest home office desk.
Finally, we have 8emezzo, a Pianca brand. We started introducing 8emezzo late last year, but have only a fraction of their fabulous collection online. Designed to be a fresher, younger take on the very well established Pianca range, 8emezzo have some original walk in wardrobes (some which dont require back panels, a first for us), standard wardrobes, wall units & bookcases as well as much sought after UK King size beds with matching bedroom furniture. Great for both the private & contract markets 8emezzo combine the design & responsiveness of a new brand with the huge resources of their parent brand.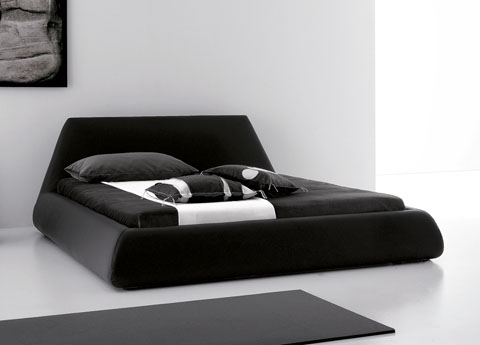 So, just like 2013, 2014 promises to be another great year for Go Modern, as well as for our lovely customers – both existing & new!