Ever since we began in 2006 we have been selling the reproductions of the much loved design classics – the Le Corbusier LC series, the Knoll armchair & sofas, Charles Eames recliner & office chairs & BarterDesign recliners for back pain & of course the Arne Jacobsen Swan & Egg chairs to name a few, but as the market is now saturated with cheap, low quality versions our emphasis on these pieces has diminished.
But what most of our customers don't know is that we now offer fully customisable versions of many of these pieces, & most are made in Italy. So you could have an LC6 table with a dove grey frame instead of the usual black, or an LC2 sofa covered in Designer Guild fabric instead of boring black or white leather. One of our customers recently had an Egg chair covered in a bold black & white zebra print & it looks amazing, so much better than a plain red, blue or orange (Foxtons & McDonalds anyone?).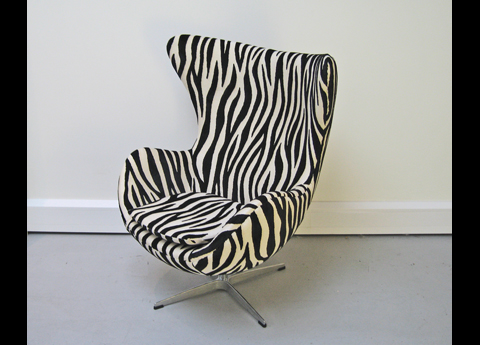 Also customisable is the Florence Knoll sofa & chair, most cheap versions are leather but it looks much nicer in fabric, & was never designed to be made in leather. The Barcelona chair is another amazing classic that has been overdone, but our Italian made version with a perfectly engineered polished steel frame, & proper hide straps, covered in a cool fabric will never be mistaken for a £299 one.
Our Italian Charles Eames lounge chair needs to be covered in leather – but there is plenty of choice when it comes to colours, & the shell can be lacquered in any RAL colour. We have an all white version which looks lovely, if you would like a change from the Rosewood.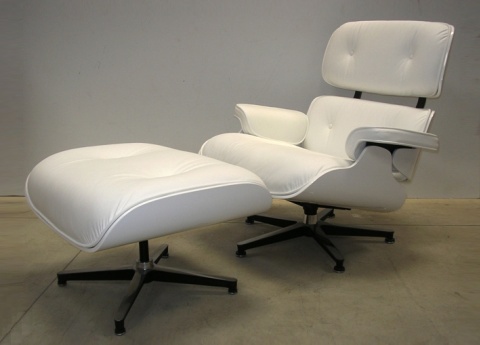 These pieces are classic for a reason, so if your budget doesn't quite stretch to a licensed version from Vitra, Herman Miller etc we have some Italian made versions that are faithful to the original design, or let your imagination run wild & a truly original designer classic – where you are the designer!
They don't take longer to make either, as long as the fabric arrives in Italy on time (we can send it or your fabric supplier can) lead times are no different. For the UK covered versions (The Egg & Swan chairs & the Florence Knoll designs lead times are shorter – usually only 2 or so weeks)
To make them easier to find we have a new Classic Designer Furniture section, but bear in mind we often don't have photos of customised furniture so ask us if you would like something custom covered/lacquered & can't see anything regarding customisation in the product information.