Mirrors are a fantastic way to add a bit of light & sparkle to a room, & if they are contemporary mirrors from Italian brand Tonelli Design then they are beautiful objects in their own right. So, without further ado, here are some of our favourite modern mirrors…not just wall ones either. In fact Tonelli's full length mirrors are very cool too.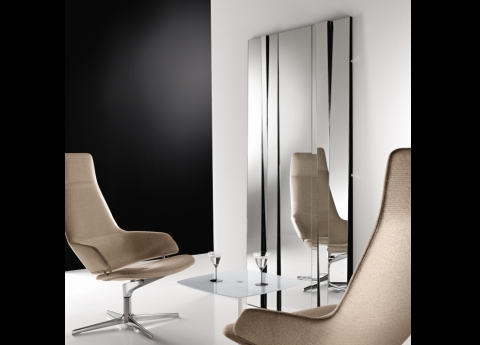 This has one of our most popular contemporary mirrors since it was released in 2010. This design looks great in a living room or hall way as well as the bedroom, & there is a wall mirror version as well.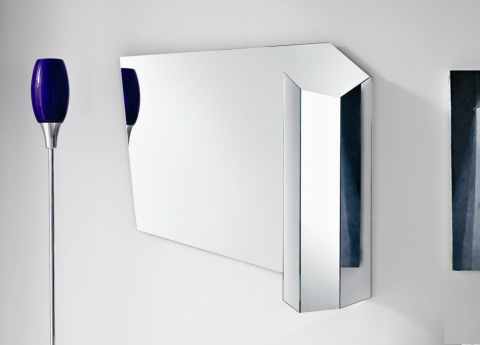 Plisse is Italian for Pleat, & this wall mirror indeed beautifully folded over, with a useful shelf behind the fold.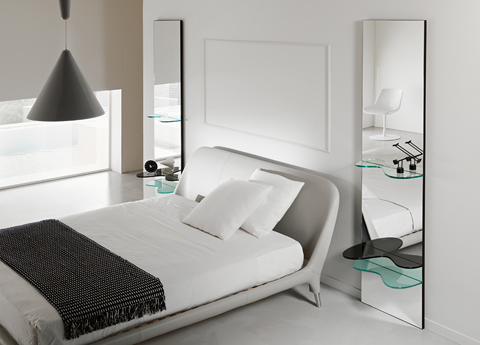 I love the way Tonelli have used two of these mirrors as bedside tables, and they would also look great in the hallway, with a bowl on the shelf for keys etc.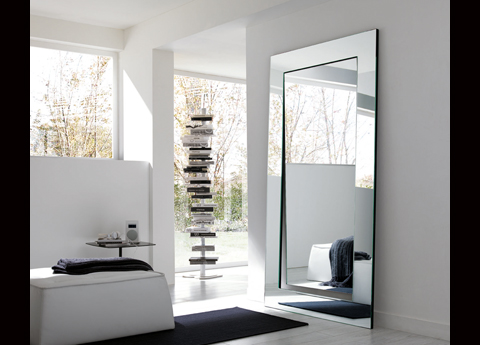 Although this fabulous mirror looks like it might be easy to break it's not. Tonelli spend a LOT of time making their products robust – in fact in the 5 years since we have been selling their glass furniture & mirrors we have had ONE breakage, & thats including after they have been delivered. So, all in all, I have to say that we think Tonelli are great. See their mirrors, tables & shelving/drawers here.