At last! Someone has realised women have more than one handbag & need somewhere safe to keep them! When I say someone, I mean Italian brand Bimax who are often ahead of the curve when it comes to wardrobes. Borrowing from a concept in kitchen design this unit can be added as another slimline cabinet, or incorporated inside the wardrobe (or both if you have too many bags). Its uber space efficient & uses the full depth of the wardrobe – 60cm & is easy to pull out & push in.
Its just the right size too, with each shelf tall enough & deep enough for most bags (& hats) & as each of the shelves also has a ledge handbags will stay safe, stored upright instead of stacked on top of each other.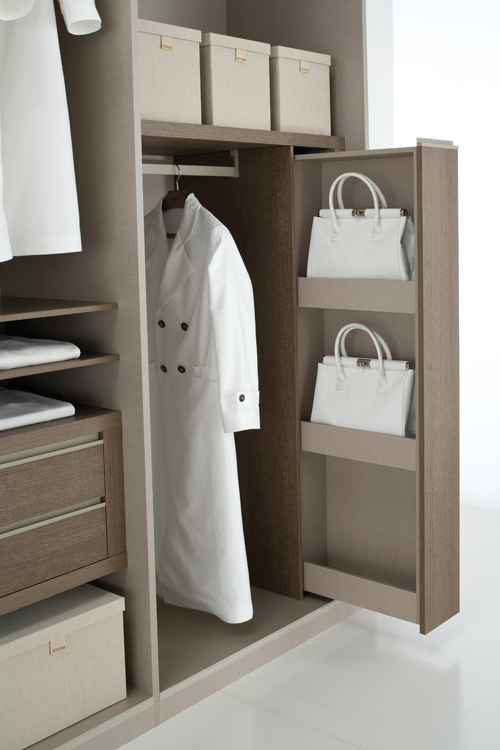 My favourite wardrobe accessory of all time. See it here or see all of our wardrobe accessories here. Unfortunately it is only available with our Bimax wardrobes, but out other wardrobes have some great accessories of their own in our wardrobes section here.