At Go Modern central we have always focused on wardrobes, & are convinced we have a cracking collection, featuring freestanding & fitted wardrobes from Italian brands Bimax, Jesse Furniture, Europeo, Blog, Tempo & SMA Mobili. We even have children's wardrobes & walk in wardrobes, with an enormous choice of hinged & sliding door wardrobes in different finishes. To top it all off we have several in house wardrobe designers & one of the best teams of wardrobe fitters in the country.
But wardrobes aren't seen as 'exciting' the way a new, cutting edge contemporary armchair is, & are often overlooked in a contemporary home, with people spending their budget on a beautiful dining table or stunning corner sofa. Houses sometimes have built in cupboards with hanging rails so why would you go to all the trouble of ripping perfectly decent cupboards out & putting a swanky new fitted wardrobe in? And if there are no wardrobes there why not just buy a beautiful French armoire or an inexpensive freestanding wardrobe? Here are some of the reasons why you should set aside some money for a lovely new wardrobe (from us, of course!)..
1         You can fit more clothing in them! With all of the options for shelves (which can go anywhere), & the ability to put two hanging rails where there was one, not to mention special storage options unique to Italian fitted wardrobes you will fit a LOT more clothing inside. Potentially you could save yourself from buying a piece of bedroom furniture or free up some space in your bedroom. Our wardrobes are tall too, much taller than a standard wardrobe so you have all that space at the top to store your out of season wardrobe/spare bedding.
2         If you put sliding doors in you can save space in your room. Wardrobe doors that open out into a room need a certain amount of space, both for you, & to open the doors. A new wardrobe can have smooth, easy to use sliding doors which means less space needed & more room left over.
3         They look so good they can be a design feature in themselves. This is one of the big differences between our fitted wardrobes & the 'High Street' wardrobes. The wardrobes in our collection are all Italian, & the Italian companies have spent a LOT of time designing doors that are things of beauty in their own right. From special glass to fabulous handles & lovely colours a wardrobe from Go Modern is going to look really good in your bedroom & will never be a compromise of substance over style.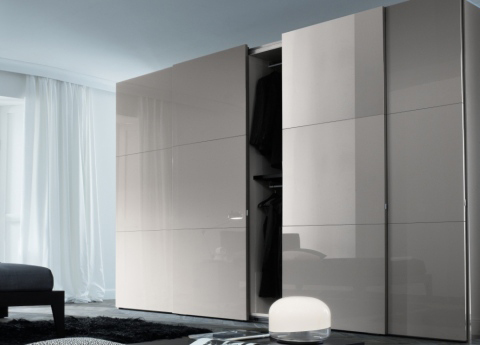 4          You can see whats in them! Cupboards are dark and it can be tricky to see what's in them. So while its great to 'rediscover' long lost items of clothing I'd rather know whats in there from the start. Our wardrobes all have the option to have LED lighting at the top, which combined with the many different types of pull out shelves, baskets & drawers you can have inside mean you will never 'lose' an item of clothing..preventing you from buying that exact piece at a later date because you didn't know you already had it (don't worry, we have all done it..!)
5        If your wardrobe is in the right place in your bedroom they can be a great place to put a TV too..open the doors to watch it & close to hide it away. If you are looking for an LED screen for some event you can rent one from visual impact productions. They can multitask. We have put fitted wardrobes in laundry rooms, hallways, kitchens & living rooms. Their sheer flexibility, good looks & excellent use of space mean they work anywhere, but did you know you could incorporate a home office or a dressing table inside one? We often see wardrobes that have a middle cupboard empty of clothing, but with a desk/shelving/drawers, or a dressing table/mirror/drawers inside. Or you can build a wardrobe with an open section with the same accessories.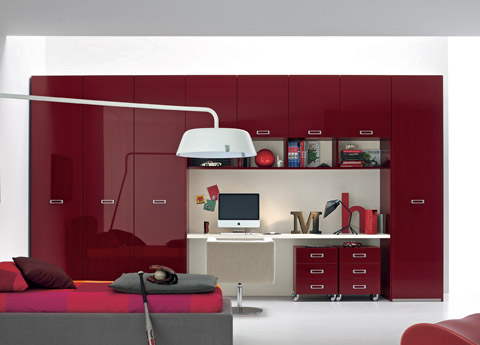 And if you move, our 'fitted' wardrobes can move with you..& we can help you adjust it for your new home! We love our collection of wardrobes & hope you will too, & an Italian wardrobe is actually very good value. See our collection in our wardrobes section here.