One thing we are constantly asked by our customers is how child friendly various items of dining furniture are. No one wants a dining table that will break or have too many sharp edges, which usually rules out glass dining tables – but they also want something that isn't possible to scratch/leave marks on, which rules out many of our lacquer & wood dining tables!
So when someone showed me a new collection of beautifully designed contemporary dining tables that use a brand new indestructible material that looks a lot like stone/slate/wood I snapped them up! Made in Italy, these table are extending (a big plus), very reasonably priced, & available in great designs & colours with matching child proof, affordable dining chairs.
We have one in our showroom so you can see for yourself how tough this material is. Here are three of my favourite dining tables from this collection, which can be seen here.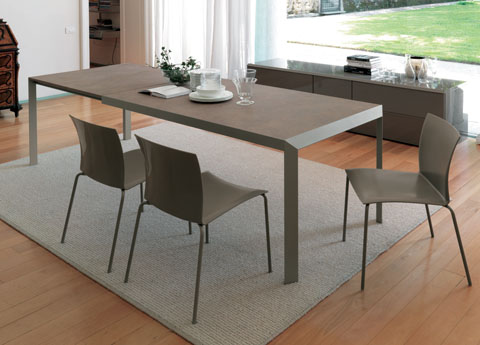 Continue reading "Family Friendly Dining Tables"