We are just finishing putting Bonaldo's 2012 Saloni Mobili designs on the website at the moment, & these last three items are definitely worth a mention!
The Sunrise sideboard is ultra sleek with push to open doors & an angled frame with the doors set back slightly. AND you can have a light in the base, which looks just great. Available in anthracite or quartz grey, or white (my favourite). Also available in a larger size. See both at the top of our sideboards section, here.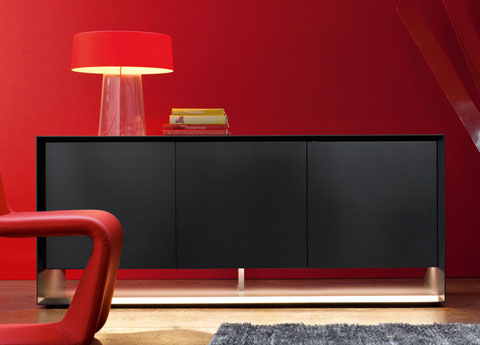 The Up and Down bookcase has a really interesting 'twisted' design with white lacquered extra white acid treated glass shelves. At £1460 its suprisingly affordable too, especially considering how well its made & what its made of (that glass is not cheap). You can also have LED lights in it – not 100 sure as its so new, but it looks like they are where the glass shelves meets the bookcase. See the Up and Down bookcase at the top of our bookcases section here.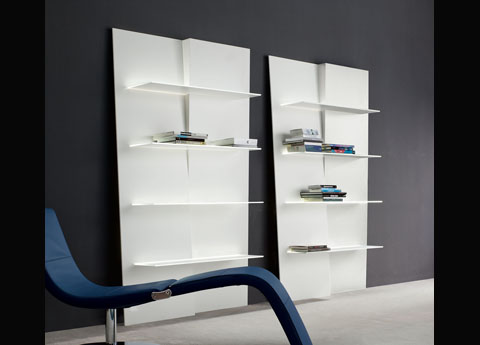 Finally, there is a new Eos coat stand with a light in it – like the Tree coat stand. Available only in white, it looks STUNNING, especially when grouped together. Surreal & quite beautiful, like a giant bunch of flowers. Available here. I wanted the Bonaldo XXL light, but actually I think I might get this instead.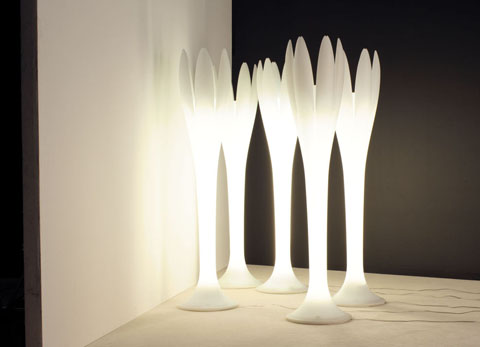 Well, I thinks thats just about it for Bonaldo's new offerings. One of my favourite manufacturers they built an incredible (and huge) new showroom in Italy last year & we were lucky enough to go to the opening party, 'Switch On' which was fabulous (a big Thank You to Alberto & all of his team!)
They have just won a Good Design award for their new showroom (well deserved). Read all about it on their website & see their products on our website.