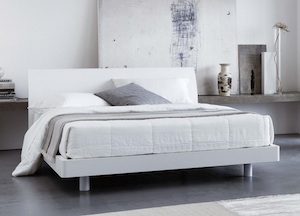 2012 is set to be an exciting year in the world of interior decor. Many furniture designers are basing their collections on colours and shapes from nature.
Understated hues are expected to play a large role in designer furniture pieces, with organic, natural tones such as beige, ecru and ivory being used to soften up the strong lines of contemporary furniture found in smaller rooms. Jewel toned chairs and tables in ruby, turquoise and sapphire will be used sparingly in larger spaces, to accent the overall neutral palette.
Modern furniture is expected to be not only functional and stylish, but also eco-friendly. Many furniture designers are becoming more environmentally conscious and so the furniture collections of 2012 will reflect this new awareness. Designers are choosing to recycle and revive existing pieces of furniture, by repainting and reupholstering them. Wood furniture will be stripped down and its natural tones and grain will be left untreated; the beautiful texture of the wood's grain will give interiors a more organic, fresh appearance. Lighter toned woods will be favoured over darker ones, so expect to see furniture pieces in pine or beech, rather than mahogany or oak.
Canaletto walnut continues to reign, along with white ash. The dining tables from Bonaldo (seen here) & wall units & tables from Jesse Furniture (seen here) & both companies are introducing grained wood finishes on contemporary designs, a combination that is soft yet modern.